8 Great Linux Time-Tracker Apps to Keep You on Task
Submitted by Rianne Schestowitz on Friday 15th of March 2019 02:27:05 AM
Filed under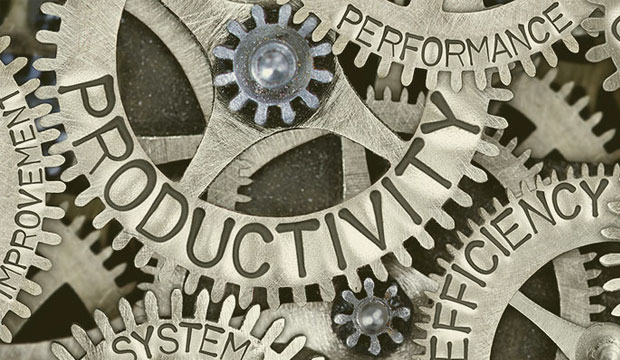 Most of the time-tracking apps in this Linux roundup are abandoned or in need of updating. The growing convenience and accessibility of Web-based time-tracking services make standalone software less necessary and in lower demand. Thus, developers spend little or no time releasing newer versions.
The eight applications for Linux users included in this roundup are solid performers. Other than the outdated packages and lack of support for a wide variety of Linux distros, these apps deliver on productivity and reliability.
»
Printer-friendly version

1195 reads

PDF version
More in Tux Machines
The ClockworkPi GameShell is a super fun DIY spin on portable gaming

Portable consoles are hardly new, and thanks to the Switch, they're basically the most popular gaming devices in the world. But ClockworkPi's GameShell is something totally unique, and entirely refreshing when it comes to gaming on the go. This clever DIY console kit provides everything you need to assemble your own pocket gaming machine at home, running Linux-based open-source software and using an open-source hardware design that welcomes future customization. The GameShell is the result of a successful Kickstarter campaign, which began shipping to its backers last year and is now available to buy either direct from the company or from Amazon. The $159.99 ( on sale for $139.99 as of this writing) includes everything you need to build the console, like the ClockworkPi quad-core Cortex A7 motherboard with integrated Wi-Fi, Bluetooth and 1GB of DDR3 RAM — but it comes unassembled.

KNOPPIX 8.6.0 Public Release

Version 8.6 basiert auf → Debian/stable (buster), mit einzelnen Paketen aus Debian/testing und unstable (sid) (v.a. Grafiktreiber und aktuelle Productivity-Software) und verwendet → Linux Kernel 5.2.5 sowie Xorg 7.7 (core 1.20.4) zur Unterstützung aktueller Computer-Hardware. English: Knoppix 8.6 new public version is finally out !

Linux 5.3 Kernel Yielding The Best Performance Yet For AMD EPYC "Rome" CPU Performance

Among many different Linux/open-source benchmarks being worked on for the AMD EPYC "Rome" processors now that our initial launch benchmarks are out of the way are Linux distribution comparisons, checking out the BSD compatibility, and more. Some tests I wrapped up this weekend were seeing how recent Linux kernel releases perform on the AMD EPYC 7742 64-core / 128-thread processors. For some weekend analysis, here are benchmarks of Linux 4.18 through Linux 5.3 in its current development form. All tests were done on the same AMD EPYC 7742 2P server running Ubuntu 19.04 and using the latest kernels in each series via the Ubuntu Mainline Kernel PPA.

Fedora 29 to 30 upgrade - How it went

Alas, my Fedora 30 experience started strong with the first review and soured since. The test on the old laptop with Nvidia graphics highlighted numerous problems, including almost ending up in an unbootable state due to the wrong driver version being selected by the software center. With the in-vivo upgrade, I almost ended up in a similar state due to some incompatibility with extensions. I wasn't pleased by other glitches and errors, and the performance improvement margin isn't as stellar as the clean install test. All in all, Fedora 30 feels like a rather buggy release, with tons of problems. I think versions 27 to 29 were quite robust overall, at least the Gnome version, but the latest edition is quite rough. That would mean I'd advise people upgrading to take care of their data, remember the possible snags like extensions, and triple check their hardware is up to the task, because apparently QA isn't cool anymore, and no one else will do this for you. All in all, Fedora 30 is very bleeding edge, finicky, definitely not for everyday use by ordinary desktop folks. It's a dev tool for devs, so if you want something stable and boring, search elsewhere.