Linux Lite 4.4 is ready to replace Microsoft Windows on your aging PC
Submitted by Rianne Schestowitz on Sunday 31st of March 2019 09:37:35 PM
Filed under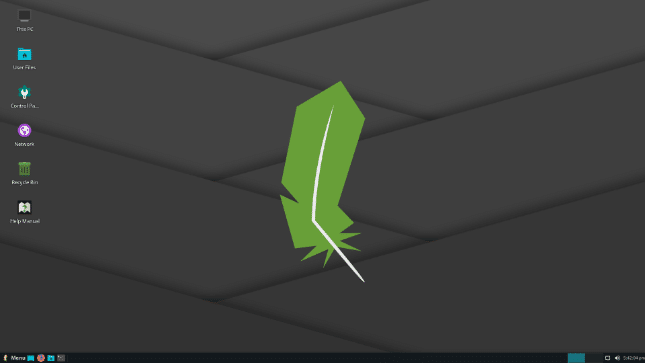 One of the best things about operating systems based on the Linux kernel is they can sometimes be very lightweight. Why is this important? Well, when an OS uses very few resources, it can breathe new life into an aging PC. In other words, just because Windows 7 or Windows 10 run like molasses on your old computer, that doesn't mean you have to buy a new one. The right Linux distribution can make your older PC feel fast and new.
One of the most popular lightweight Linux-based operating systems is Linux Lite. Heck, the name of the distribution tells you that it is designed to use few resources! Version 4.4 is now available, and as per usual, it is based on the latest Ubuntu LTS -- 18.04. The Xfce desktop environment will feel familiar to those switching from Windows. Those new to Linux will also appreciate the easy access to many popular programs, such as Skype, Steam, and Spotify. Even the excellent Microsoft Office alternative, LibreOffice, is included.
»
Printer-friendly version

3278 reads

PDF version
More in Tux Machines
Here's Why Switching to Linux Makes Sense in 2021

Linux does have several benefits over Windows and macOS in certain areas. People are realizing it, and it is slowly gaining popularity in the desktop OS market. Of course, the majority of desktop users still swear by Windows or macOS, but a greater number of users are trying out new Linux distributions to see if they can switch to Linux. They may have heard good things about Linux as a desktop choice, or just want to try something different while confined to their homes. Who knows? Here, I will be presenting you all the good reasons why Linux makes more sense in 2021.

today's leftovers

Proprietary Software Leftovers

Kernel: Oracle, UPower, and Linux Plumbers Conference

Trenchboot continues to be worked on for providing boot integrity technologies that allow for multiple roots of trust around boot security and integrity. Oracle engineers on Friday sent out their latest Linux kernel patches so it can enjoy a "Secure Launch" by the project's x86 dynamic launch measurements code. The latest kernel patches are a second revision to patches sent out last year around the Trenchboot launch support for enhancing the integrity and security of the boot process. This kernel work goes along with Trenchboot support happening for GRUB.

For nearly one decade there has been talk of UPower 1.0 while in 2021 that still has yet to materialize for this former "DeviceKit-Power" project but at least now there is UPower v0.99.12 as the first release in two years. UPower 1.0 has yet to materialize and it certainly isn't advancing these days like it was in the early 2010s. With Thursday's UPower 0.99.12 release the key changes to land over the past two years are supporting more device types and power reporting for newer Apple iPhone smartphones like the iPhone XR, XS, and other newer models.

We are pleased to announce that the Tracing Microconference has been accepted into the 2021 Linux Plumbers Conference. Tracing in the Linux kernel is constantly improving. Tracing was officially added to Linux in 2008. Since then, more tooling has been constantly added to help out with visibility. The work is still ongoing, with Perf, ftrace, Lttng, and eBPF. User space tooling is expanding and as the kernel gets more complex, so does the need for facilitating seeing what is going on under the hood.