PineBook Pro Arm Linux Laptop now up for pre-order for $199.99
Submitted by Rianne Schestowitz on Thursday 25th of July 2019 03:36:02 PM
Filed under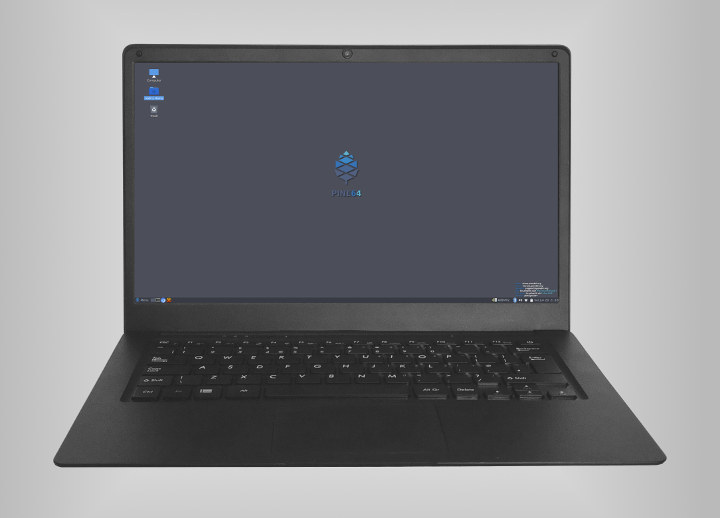 Pine64 unveiled a Pinebook Pro laptop prototype at FOSDEM 2019 as an update to the original Allwinner A64 powered Pinebook laptop, but instead of just being a toy to play with, Pinebook Pro aimed to be used as a daily driver thanks to a relatively powerful Rockchip RK3399 processor combined with 4GB RAM, and 64/128GB storage, and equipped with a 14″ Full HD display all for a target price of $200.
Last May, we noticed some good progress on the software development side with a demo showcasing Ubuntu & Debian with MATE desktop, 4K video playback, 3D graphics acceleration, and USB-C video output. The good news is that Pinebook Pro has just launched and can be pre-ordered for $199.99 on Pine64 store. [Update: If you are an existing forum member, you may want to redeem your coupon here]
»
Printer-friendly version

7419 reads

PDF version
More in Tux Machines
Red Hat, IBM and Server Leftovers

Linux Foundation/Cars: CNCF, AGL and Aptiv

Openwashing Leftovers

Data Transfer Project: Moving From One Spy to Another the 'Open' Way

A beta of the photo-transfer tool is rolling out today in Ireland with a wider release expected during the early months of 2020. The tool will move photos and their related metadata—including the folders they are in, file names, and any other information attached to the image. Transferring to Google comes first, with other services to follow at a later date. But Facebook isn't doing this out of the goodness of its own heart. Data portability, as its known, is a key part of GDPR. And that means being able to easily shift your Facebook photos to another service. They're your photos, after all, so why not? "We're increasingly hearing calls from policymakers and regulators, particularly those focused on competition, that large platforms should be doing more to enable innovation," Satterfield says. "Including by allowing people to move their data to different providers."

Facebook is releasing a new tool today that will allow its users to transfer photos directly to Google Photos. The tool is being released initially in Ireland, and will be available worldwide in the first half of 2020. "For almost a decade, we've enabled people to download their information from Facebook," explains Steve Satterfield, director of privacy and public policy at Facebook. "The photo transfer tool we're starting to roll out today is based on code developed through our participation in the open-source Data Transfer Project."

Do you have thousands of photos uploaded to Facebook that you'd like to move onto another app or website? Now the social media company will let you do just that. The new image transfer tool will let users copy all their photos and videos from Facebook to Google Photos, and eventually other social networking sites. It was built as part of the open-source Data Transfer Project - a technology partnership between major social networking and digital companies designed to make information hosted on one social media service available on other services. The new Facebook tool will only be available in Ireland initially, but will be rolled out worldwide in 2020.