PineBook Pro Arm Linux Laptop now up for pre-order for $199.99
Submitted by Rianne Schestowitz on Thursday 25th of July 2019 03:36:02 PM
Filed under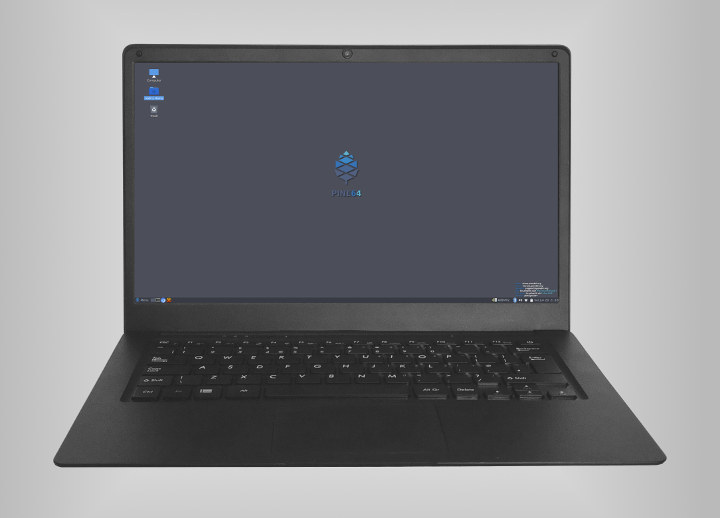 Pine64 unveiled a Pinebook Pro laptop prototype at FOSDEM 2019 as an update to the original Allwinner A64 powered Pinebook laptop, but instead of just being a toy to play with, Pinebook Pro aimed to be used as a daily driver thanks to a relatively powerful Rockchip RK3399 processor combined with 4GB RAM, and 64/128GB storage, and equipped with a 14″ Full HD display all for a target price of $200.
Last May, we noticed some good progress on the software development side with a demo showcasing Ubuntu & Debian with MATE desktop, 4K video playback, 3D graphics acceleration, and USB-C video output. The good news is that Pinebook Pro has just launched and can be pre-ordered for $199.99 on Pine64 store. [Update: If you are an existing forum member, you may want to redeem your coupon here]
»
Printer-friendly version

7646 reads

PDF version
More in Tux Machines
Entrapment and Digital Prisons (Microsoft GitHub and Sonos)

FUD and Openwashing Leftovers

Linux Foundation: CHIPS Alliance, Cloud Foundry Foundation, Kubernetes News

Linux 5.6 Preview

Linux 5.5 is likely to be released later today and with that are many new features. But as soon as 5.5 is released it marks the opening of the Linux 5.6 merge window and this next kernel has us particularly exciting... It's certainly shaping up to be one of the most exciting kernel cycles in recent times with many blockbuster features and improvements.

Earlier this month I wrote about Intel SST Core-Power patches as part of Intel's Speed Select's functionality for more control over per-core power/frequency behavior based upon the software running on each core. The "core-power" profile support appears ready now for Linux 5.6. While Intel Speed Select Technology support was added to Linux last year as one of the new features with Cascade Lake, the "Core-Power" (or SST-CP) profile hadn't been wired up in full to this point. Intel SST-CP allows for dealing with per-core priorities when encountering power constraints.