Orange Pi Zero2 is a Tiny Allwinner H6 SBC with HDMI 2.0, USB 3.0, Ethernet & WiFi
Submitted by Rianne Schestowitz on Tuesday 13th of August 2019 07:34:02 PM
Filed under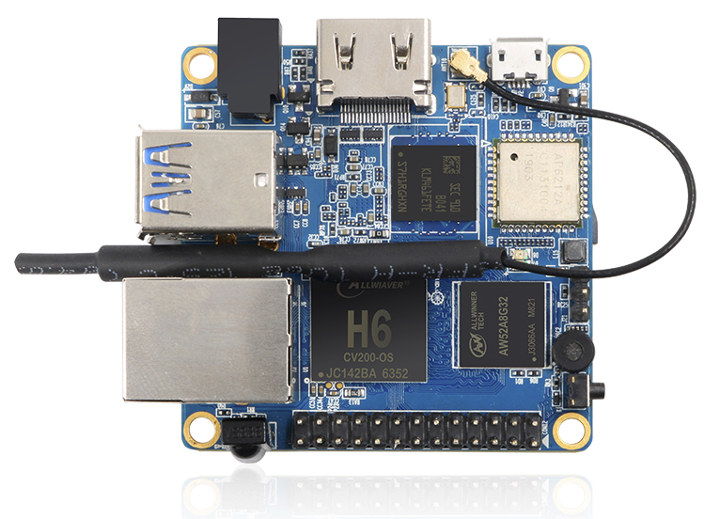 It's always frustrating to see boards with USB 3.0 and Fast Ethernet, since there's no benefit over USB 2.0 for networked storage. But this is usually to cut costs, and in this case the PCB's size may have been a problem to accommodate the extra transceiver required for Gigabit Ethernet.
Supported operating systems are said to be Android7.0, Ubuntu, and Debian, but this information is not always correct before launch. The good news is that Orange Pi 3 SBC, also powered by Allwinner H6 processor, is supported in Armbian, albeit only with WIP Debian 10 and Ubuntu 18.04 images, meaning they are suitable for testing, but not necessarily stable.
»
Printer-friendly version

2507 reads

PDF version
More in Tux Machines
Android Leftovers

Kata Containers Packages are Available officially in openSUSE Tumbleweed

Kata Containers is an open source container runtime that is crafted to seamlessly plug into the containers ecosystem. We are now excited to announce that the Kata Containers packages are finally available in the official openSUSE Tumbleweed repository. It is worthwhile to spend few words explaining why this is a great news, considering the role of Kata Containers (a.k.a. Kata) in fulfilling the need for security in the containers ecosystem, and given its importance for openSUSE and Kubic.

[EndeavourOS] The August release is available.

This ISO contains: Calamares 3.2.11 (the latest version of our installer) Kernel 5.2.8 mesa 19.1.4-1 systemd 242.84-1 xf86-video-nouveau 1.0.16-1 XFCE 4.14 bash-completion broadcom-wl-dkms We also took care of some bug fixes: Autologin is working now (if chosen inside Calamares) Virtualbox detection is working Powersaving/screen-locking issues are resolved Added Leafpad as an option to use the editor as admin (not working with mousepad anymore) A general cleanup Removed light-locker (was causing issues)

Emmabuntus DE2 1.05 Released, Which Reduces ISO Image Size

Emmabuntus Team is pleased to announce the release of the new Emmabuntüs Debian Edition 2 1.05 (32 and 64 bits) on 02nd Aug, 2019. It's based on Debian 9.9 stretch distribution and featuring the XFCE desktop environment. This is a lightweight distribution, which was designed to run on older computers. This distribution was originally designed to facilitate the reconditioning of computers donated to humanitarian organizations, starting with the Emmaüs communities.