KNOPPIX 8.6.0 Public Release
Submitted by Roy Schestowitz on Sunday 18th of August 2019 01:19:51 AM
Filed under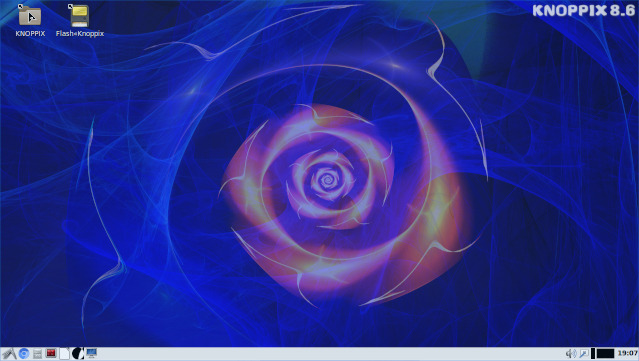 Version 8.6 basiert auf → Debian/stable (buster), mit einzelnen Paketen aus Debian/testing und unstable (sid) (v.a. Grafiktreiber und aktuelle Productivity-Software) und verwendet → Linux Kernel 5.2.5 sowie Xorg 7.7 (core 1.20.4) zur Unterstützung aktueller Computer-Hardware.
»
Printer-friendly version

5214 reads

PDF version
More in Tux Machines
Adventures of porting postmarketOS to the Librem 5

I've been longing to drop the shackles of Android ever since I made the decision to stop using my Nokia N900. Nokia had given up on Linux phones, and it was clear that there would be no further security patches for my favorite smartphone of all time. Shaking Google out of Android had been my mission for years, and I had resorted to running my own builds of "de-Googled" LineageOS. I was longing for something better. I was out of the country when I first read about postmarketOS ("pmOS") in May 2017. postmarketOS is a Linux distribution based on Alpine Linux, that strives to provide a Linux distribution running the mainline Linux kernel, as a means to revive old smartphones long forgotten by their manufacturers. My beloved N900 was one device with (rough) support! I quickly jumped on eBay to order a second N900 to meet me at home when I arrived back, because obviously two are needed. Obviously… Thus began my relationship with postmarketOS, one that continues to this day. Things were not all rosy though… After some time it became clear that the older N900 CPU wasn't going to get any faster for running "modern" applications and that there would never be a free userspace graphics driver for its GPU, so I was quite excited when I first learned about the Librem 5. Sure, it didn't have a physical slide-out keyboard, but the promise of a device from a company that would treat Linux support as a first-class citizen was too good to pass up. I promptly pre-ordered a developer kit ("devkit") and phone, with the full intention of porting postmarketOS to the device and eventually using it full time to replace the heaping pile of Android in my pocket.

LibreOffice: Yaru, Promotion and Locale-independent Writer Templates

Paul Kepinski made a new nice LibreOffice icon theme. Its name is Yaru. He wanted include it into LibreOffice source code, but then he made an extension and now you can download it by the link. Just enjoy!

Love LibreOffice? Want to let more people know about it? An effective (and easy) way is to add a mention of the software to your email signature. This is the piece of text that's automatically added to emails that you send, and typically includes some information about your job, or other contact details. Many people also use their email signatures (aka "sigs") to spread the word about causes they support – such as free and open source software projects. So, you could use your signature to raise awareness about LibreOffice, for instance! When people read your emails, if they also check out the signature, they'll learn something.

Users create new documents in various ways. When they do so in Online or via Windows Explorer's context menu (New → …) then actual templates are not involved in the process, technically. What happens instead is that there is a plain empty Writer (or Calc, Impress) document that gets copied. The reason for this is that by the time the document gets created, the WOPI-like protocol or Windows Explorer doesn't have a running soffice process to create a document instance from a template: it'll just copy a file.

Screencasts and Audiocasts/Shows

Linux Mint Cinnamon Vs. MATE: which one to choose?

Linux Mint is by far one of the most popular Linux distros on the market, especially among Windows users who are jumping into the Linux bandwagon. This is mostly because Linux Mint comes with a familiar desktop environment that resembles the classic Windows desktop. It offers tons of quality of life features, making it very user-friendly for users who have never tried Linux before. Since Linux Mint is based on Ubuntu, you get access to the largest Linux community to help you out with all your problems and issues. With that being said, when you got to download the Linux Mint ISO, you will be presented with three desktop environments to choose from.