Richard Brown: Changing of the Guard
Submitted by Roy Schestowitz on Monday 19th of August 2019 09:37:08 AM
Filed under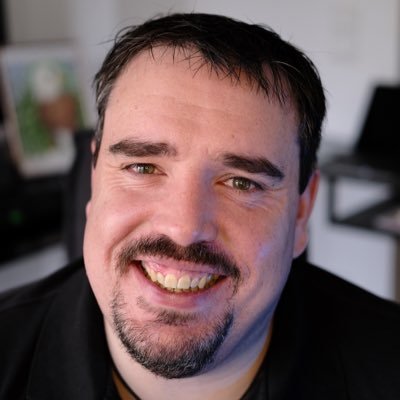 After six years on the openSUSE Board and five as its Chairperson, I have decided to step down as Chair of the openSUSE Board effective today, August 19.
This has been a very difficult decision for me to make, with reasons that are diverse, interlinked, and personal. Some of the key factors that led me to make this step include the time required to do the job properly, and the length of time I've served. Five years is more than twice as long as any of my predecessors. The time required to do the role properly has increased and I now find it impossible to balance the demands of the role with the requirements of my primary role as a developer in SUSE, and with what I wish to achieve outside of work and community. As difficult as it is to step back from something I've enjoyed doing for so long, I am looking forward to achieving a better balance between work, community, and life in general.
Serving as member and chair of the openSUSE Board has been an absolute pleasure and highly rewarding. Meeting and communicating with members of the project as well as championing the cause of openSUSE has been a joyous part of my life that I know I will miss going forward.
openSUSE won't get rid of me entirely. While I do intend to step back from any governance topics, I will still be working at SUSE in the Future Technology Team. Following SUSE's Open Source policy, we do a lot in openSUSE. I am especially looking forward to being able to focus on Kubic & MicroOS much more than I have been lately.
As I'm sure it's likely to be a question, I wish to make it crystal clear that my decision has nothing to do with the Board's ongoing efforts to form an independent openSUSE Foundation.
The Board's decision to form a Foundation had my complete backing as Chairperson, and will continue to have as a regular openSUSE contributor. I have absolute confidence in the openSUSE Board; Indeed, I don't think I would be able to make this decision at this time if I wasn't certain that I was leaving openSUSE in good hands.
On that note, SUSE has appointed Gerald Pfeifer as my replacement as Chair. Gerald is SUSE's EMEA-based CTO, with a long history as a Tumbleweed user, an active openSUSE Member, and upstream contributor/maintainer in projects like GCC and Wine.
»
Printer-friendly version

2347 reads

PDF version
More in Tux Machines
AMD EPYC 7642 Benchmarks: The Rome 48 Core CPU That Easily Takes On Intel's Xeon Platinum 8280

Since the AMD EPYC 7002 series "Rome" launch at the beginning of August, it's been known how AMD's top-end (aside from the newly-announced EPYC 7H12) EPYC 7742 easily outperforms the Intel Xeon Platinum 8280 in most real-world benchmarks. The EPYC 7742 not only outperforms the Xeon Platinum 8280 in raw performance but also at a significantly lower cost and it gets even better with the EPYC 7642. We have been testing the EPYC 7642 48-core processors and even there the performance is generally ahead of a Xeon Platinum 8280 while being about half the cost of that flagship non-AP Intel Xeon Scalable Cascadelake processor. Complementing our recent EPYC 7302 and EPYC 7402 benchmarks, today we are focused on the EPYC 7642 as the Rome 48-core / 96-thread processor. This 48 core processor has a 2.3GHz base clock and 3.3GHz boost clock while having 256MB of L3 cache, eight DDR4-3200 memory channels, 128 PCIe 4.0 lanes, and other features in common with the EPYC 7742 and other Rome processors. The EPYC 7642 carries a 50MHz base clock speed advantage over the 64 core EPYC 7742 but a 100MHz lower boost clock speed as the principal differences aside from the core/thread count. Both of these CPUs carry a 225 Watt TDP.

Plasma 5.16.90 (Plasma 5.17 Beta) Available for Testing

Are you using Kubuntu 19.04 Disco Dingo, our current Stable release? Or are you already running our development builds of the upcoming 19.10 Eoan Ermine? We currently have Plasma 5.16.90 (Plasma 5.17 Beta) available in our Beta PPA for Kubuntu 19.04 and 19.10. This is a Beta Plasma release, so testers should be aware that bugs and issues may exist.

Raspberry Pi 4 getting hot? A closer look

I hope that will all arrive in time for me to try it out over the weekend, so I can pass along some more information about temperatures, and about what pieces fit together in which cases, if any. Finally, the Raspberry Pi Foundation says that they are working on several software and firmware changes that should help bring the temperature of the Pi 4 down. Hopefully those will be released soon - but even if they are, I don't expect that they will improve the situation by more than 5 degrees or so, and given how hot the Pi 4 runs, that is not enough to eliminate the need for the kind of hardware measures I am looking at now.

Top Open Source Video Players for Linux

You can watch Hulu, Prime Video and/or Netflix on Linux. You can also download videos from YouTube and watch them later or if you are in a country where you cannot get Netflix and other streaming services, you may have to rely on torrent services like Popcorn Time in Linux. Watching movies/TV series or other video contents on computers is not an 'ancient tradition' yet. Usually, you go with the default video player that comes baked in with your Linux distribution (that could be anything). You won't have an issue utilizing the default player – however, if you specifically want more open-source video player choices (or alternatives to the default one), you should keep reading.