FLOSS Penetrating Department of Defense? It's Classified
Submitted by Roy Schestowitz on Tuesday 10th of September 2019 07:25:20 PM
Filed under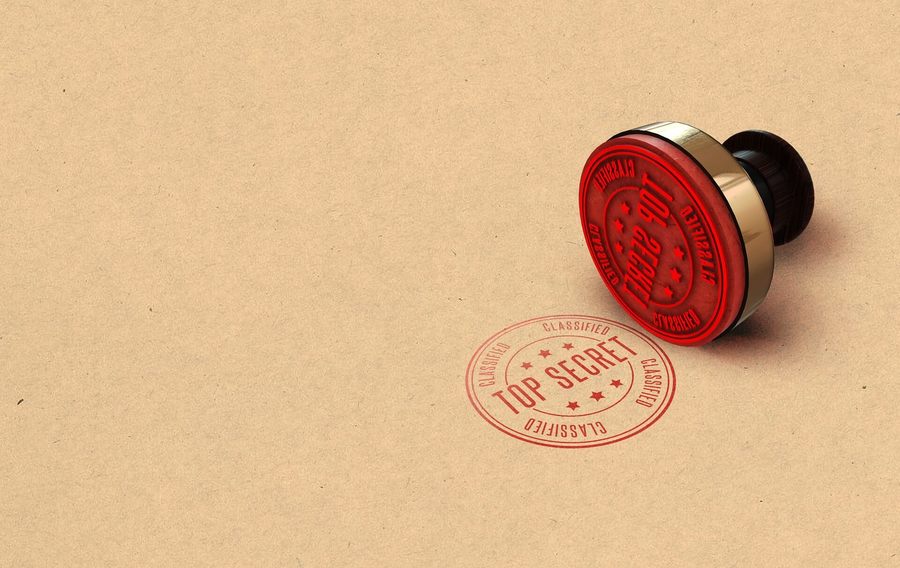 FLOSS is penetrating the government sector of countries throughout the world. That holds true right here in the good ole U.S.A. A world that was intent on utilizing proprietary software is slowly changing its tune. The United States has not been as progressive in this area as some other countries, but over the course of the last few years, it has finally decided to jump on the train. The benefits are just too hard to ignore. While this topic is wide ranging, the focus of this piece will be on the Department of Defense (DoD) in particular.
If there is any area of government where one would assume FLOSS would have a hard time penetrating, it would appear the DoD would be at the top of the list. After all, security is the foremost thought in any of those individuals minds. The software that the DoD uses is scrutinized to the nth degree. Thus, one might think they would favor proprietary solutions. Luckily, the DoD has seen the light and realized that one not need to only look at closed systems. This was all assisted by the Federal Source Code Policy in 2016. The policy pushed government entities to review open source alternatives. As a result, the DoD launched the Code.mil project in 2017 on GitHub. According to the code.mil site, the goal is to foster open collaboration with the developer community around the world on DoD open source projects. While this continues to be a work in progress, it showcases the interest of the DoD to participate in the FLOSS world.
»
Printer-friendly version

774 reads

PDF version
More in Tux Machines
AMD EPYC 7642 Benchmarks: The Rome 48 Core CPU That Easily Takes On Intel's Xeon Platinum 8280

Since the AMD EPYC 7002 series "Rome" launch at the beginning of August, it's been known how AMD's top-end (aside from the newly-announced EPYC 7H12) EPYC 7742 easily outperforms the Intel Xeon Platinum 8280 in most real-world benchmarks. The EPYC 7742 not only outperforms the Xeon Platinum 8280 in raw performance but also at a significantly lower cost and it gets even better with the EPYC 7642. We have been testing the EPYC 7642 48-core processors and even there the performance is generally ahead of a Xeon Platinum 8280 while being about half the cost of that flagship non-AP Intel Xeon Scalable Cascadelake processor. Complementing our recent EPYC 7302 and EPYC 7402 benchmarks, today we are focused on the EPYC 7642 as the Rome 48-core / 96-thread processor. This 48 core processor has a 2.3GHz base clock and 3.3GHz boost clock while having 256MB of L3 cache, eight DDR4-3200 memory channels, 128 PCIe 4.0 lanes, and other features in common with the EPYC 7742 and other Rome processors. The EPYC 7642 carries a 50MHz base clock speed advantage over the 64 core EPYC 7742 but a 100MHz lower boost clock speed as the principal differences aside from the core/thread count. Both of these CPUs carry a 225 Watt TDP.

Plasma 5.16.90 (Plasma 5.17 Beta) Available for Testing

Are you using Kubuntu 19.04 Disco Dingo, our current Stable release? Or are you already running our development builds of the upcoming 19.10 Eoan Ermine? We currently have Plasma 5.16.90 (Plasma 5.17 Beta) available in our Beta PPA for Kubuntu 19.04 and 19.10. This is a Beta Plasma release, so testers should be aware that bugs and issues may exist.

Raspberry Pi 4 getting hot? A closer look

I hope that will all arrive in time for me to try it out over the weekend, so I can pass along some more information about temperatures, and about what pieces fit together in which cases, if any. Finally, the Raspberry Pi Foundation says that they are working on several software and firmware changes that should help bring the temperature of the Pi 4 down. Hopefully those will be released soon - but even if they are, I don't expect that they will improve the situation by more than 5 degrees or so, and given how hot the Pi 4 runs, that is not enough to eliminate the need for the kind of hardware measures I am looking at now.

Top Open Source Video Players for Linux

You can watch Hulu, Prime Video and/or Netflix on Linux. You can also download videos from YouTube and watch them later or if you are in a country where you cannot get Netflix and other streaming services, you may have to rely on torrent services like Popcorn Time in Linux. Watching movies/TV series or other video contents on computers is not an 'ancient tradition' yet. Usually, you go with the default video player that comes baked in with your Linux distribution (that could be anything). You won't have an issue utilizing the default player – however, if you specifically want more open-source video player choices (or alternatives to the default one), you should keep reading.