Introducing Craig Topham, FSF copyright and licensing associate
Submitted by Roy Schestowitz on Wednesday 11th of September 2019 09:12:41 PM
Filed under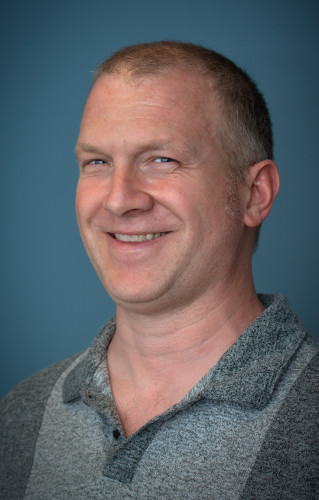 My name is Craig Topham, and I'm the latest to have the honor of being a copyright and licensing associate for the Free Software Foundation (FSF). I started work in November, and the delay in assembling my introductory blog post is a testament to how busy I have been. Although my post feels late, it gives me a chance to share my experience here at the FSF, along with sharing a little bit more about myself.
From 2005 to 2017, I worked as a PC/Network Technician for the City of Eugene, Oregon. The role had the inherent reward of allowing me to be a part of something much larger than myself. I was helping local government function. From the mayor and city council all the way to the summer staff that worked the front desk at the recreation department's swimming pools, I was one of many making it all work. It was even a part of my job to support some free software the city used! Sadly, a vast majority of the software that we used was proprietary, but despite the painful duty of supporting nonfree software, the overall experience felt pretty great. As I close that chapter of my life with all the wonderful memories and marks made, I am beset with a wild sense of relief. Like finding a rock in my shoe after twelve years, the alleviation is palatable: I never have to labor to master proprietary software again!
For unknown reasons (which I contemplate often), I did not learn about the free software movement until 2004, despite a lifetime of using computers. Like so many before me, my initial education on the movement came via Free Software, Free Society: Selected Essays of Richard M. Stallman. What so instantaneously drew me to free software was the simplicity of the four freedoms: run, edit, share, contribute. These freedoms, coupled with the ethical nature of the movement, made it a natural fit for me. It did not take me long to realize that this is what I needed to soothe my "How can I make the world a better place?" angst. Inevitably, I became an FSF associate member on October 28, 2007 because it was (and still is) the easiest way to help out. If you are reading this and you are not a member, I encourage you to change that and help make the world a better place.
»
Printer-friendly version

1779 reads

PDF version
More in Tux Machines
today's leftovers

Why You Should Be Using Linux

How many times have you been happily working away when, out of nowhere, Windows either forced a reboot to update, stopped responding, or completely crashed? With Linux, those events are a thing of the past. Because of the way Linux was designed, you (the user) have complete control over nearly everything. Say, for example, an application fails on you. Instead of that application taking the entire desktop along for the ride (an issue that often stumps even software development providers), you can log into what's called a virtual console and force that crashed application closed via the command line. Yes, that does take a bit more skill than the average user possesses, but once you know how it's done, it becomes second nature. The likelihood of that actually happening, however, is low. The few instances where this has happened to me was due to my using beta or "nightly" releases of software, which the average user wouldn't be working with. Linux simply works and works with an almost unheard of reliability.

Industrial-grade Linux OS gets Over-the-Air updates

Modern embedded systems need a reliable and secure way to deliver software updates remotely. Toradex aims to accomplish this by publishing critical operating system updates to customers with devices running TorizonCore, an easy-to-use industrial-grade Linux OS. The system will provide full control over which updates and when these updates are pushed to their devices by way of a web interface. Additionally, customers will be able to push their own updates to their devices using the same OTA system. Managing deployed devices is made easy by providing a high-level view of all devices and their current status. Grouping devices together into fleets is supported and makes managing updates for many devices easy. Every device publishes information up to the server which can prove useful for evaluating device health, inconsistencies in deployed devices, etc.

SUSE/OpenSUSE Development Report

Another week, in which openQA did block some of the snapshots – and some issues it was unfortunately not able to see. Anyway, during the week 2019/47 we have released three snapshot into the wild (1116, 1118 and 1119), containing those changes: Mesa 19.2.4: fixes critical rendering issues from earlier Mesa 19.2.3. As this rendering issue did not happen on all graphics adapters, openQA had no chance of spotting it Linux kernel 5.3.11 KDE Plasma 5.17.3 Subversion 1.13.0 binutils 2.33.1

A few weeks ago, we wrote about the new ItemSelector widget that is finding its way into YaST user interfaces. It turned out that just a simple on/off status is not enough in some cases, so we had to extend that concept. For example, software modules may have dependencies, and we want to show the difference between one that was explicitly selected by the user and one that was auto-selected because some other software module requires it. This kind of shook the foundations of the underlying classes; all of a sudden a bit is no longer just a bit, but it needs to be broken down into even smaller pieces. Well, we cheated; we now use integer values instead. Most of the class hierarchy still only uses 0 and 1, but the new YCustomStatusItemSelector also supports using higher numbers for application-defined purposes. For each possible status value, the application defines the name of the icon to be displayed (for graphical UIs like the Qt UI), the text equivalent (for text mode / the NCurses UI), and an optional nextStatus which tells the widget what status to cycle to when the user changes the status of an item with a mouse click or with the keyboard. A value of -1 lets the application handle this. So this is not a one-trick-pony that is useful only for that one use case (the software modules), but a generic tool that might find good uses in other places all over YaST as well.