Open source database use is a growing trend
Submitted by Roy Schestowitz on Tuesday 22nd of October 2019 09:50:37 AM
Filed under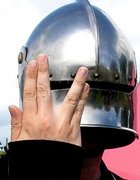 Open source databases are a growing segment of the overall database management system market, but according to a new survey, users are working with multiple databases adapted for specific purposes and not looking at single databases as multi-purpose.
The Open Source Data Management Software survey was conducted by Percona, a vendor based in Raleigh, N.C. that provides supported versions of multiple open source database platforms including PostgreSQL, MySQL and MongoDB.
Some 92% of survey respondents saying they are using multiple database technologies, with 89% using more than one open source database platform. The study, conducted earlier this year, also found that cloud deployments are a growing trend, with more than 50% running at least one workload in the public cloud.
"It's hard for one database to do everything well, so the trend is definitely to use the best database for the job, rather than try and fit into a single technology," said Matt Yonkovit, chief experience officer at Percona.
»
Printer-friendly version

1126 reads

PDF version
More in Tux Machines
Kernel: LWN's Latest Free Articles and Linux Support for "Data Streaming Accelerator" (DSA)

Red Hat: Application Migration, Departure, OpenShift Commons Gathering and More

Antoine Beaupré: a quick review of file watchers

File watchers. I always forget about those and never use then, but I constantly feel like I need them. So I made this list to stop searching everywhere for those things which are surprisingly hard to find in a search engine.

Solaris/UNIX: New Solaris Update/Release, Mystery of Unix History

Today we are releasing SRU 15, the November 2019 SRU, for Oracle Solaris 11.4. It is available via 'pkg update' from the support repository or by downloading the SRU from My Oracle Support Doc ID 2433412.1.

While there is no sign of Solaris 11.5 or Solaris.Next (last year was a road-map pointing to Solaris 11.Next in H2'19 or H1'20 that has since been removed), Oracle does continue putting out more updates to the Solaris 11.4 series. Oracle Solaris 11.4 SRU 15 was released on Tuesday as the latest monthly update to the Solaris stable series. With Solaris 11.4 SRU 15 are more Python 3 modules being added along with other Python updates, updating the GCC compiler against v9.2, updates to other toolchain bits like CMake, and a wide range of security updates.

The two most popular historic editors on Unix, vi and emacs, both make heavy use of these features (Emacs using Esc when Alt or Meta is unavailable). Some of the later entries in the DEC terminal line, especially the vt510, supported key remapping or alternative keyboards, which can address the Esc issue, but not entirely. According to the EmacsOnTerminal page and other research, at least the vt100 through the vt420 lacked Esc by default. Ctrl-3 and Ctrl-[ could send the character. However, this is downright terrible for both vi and Emacs (as this is the only way to trigger meta commands in Emacs). What's more, it seems almost none of these old serial terminal support hardware flow control, and flow control is an absolute necessity on many. That implies XON/XOFF, which use Ctrl-S and Ctrl-Q — both of which are commonly used in Emacs.