KaOS Linux Brings Order to the Desktop
Submitted by Rianne Schestowitz on Friday 8th of November 2019 08:03:53 PM
Filed under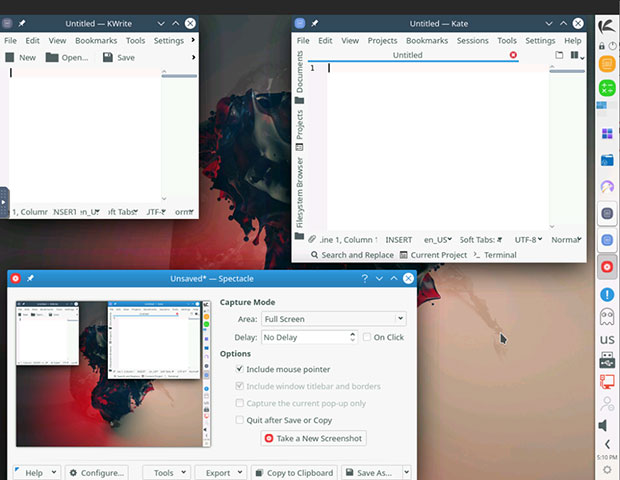 KaOS' integration of the K Desktop extracts power and productivity while reducing distractions. Two things make KaOS an outstanding Linux distro choice: Beginners find it relatively easy to use; and advanced users can customize the environment to their hearts' content.
KaOS targets users who want a Linux distro that puts all of its resources toward working in one environment. You would think that all Linux distros should have that goal, right?
Distros with multiple desktops often suffer from fragmented goals with numerous side concerns. Most of the distros with single or even two desktop options fail to reach the same degree of application selection and performance-tweaking that you find in KaOS Linux.
»
Printer-friendly version

1333 reads

PDF version
More in Tux Machines
today's howtos

Games: Parkitect, Warlords I + II, FPS Counter in GNU/Linux Games

Possibly one of the most relaxing and engrossing games release last year, Parkitect just expanded with a free update and a big Parkitect - Taste of Adventure DLC.

Sometimes a lot of newer strategy games can be a bit much, perhaps a little retro flavour is in order? Warlords I + II, two strategy titles from the 90's are now on GOG. Both of them have been nicely packaged up for Linux gamers so you can just buy them both together, install and then it will run with a pre-configured DOSBox with no hassle. That's the way I like my retro gaming to be, a solid bit of nostalgia without some headaches.

Linux gaming got a major push when Valve announced Linux support for Steam client and their games in 2012. Since then, many AAA and indie games have made their way to Linux and the number of users who game on Linux have increased considerably. With the growth of Linux gaming, many users started to look for proper ways to display "frames per second" (FPS) counter as an overlay on running Linux games. An FPS counter helps in tweaking performance of running games as well as in benchmarking a PC's overall ability to play games at different resolutions. Unfortunately there is no single unified way to display FPS counter in all Linux games that is independent of underlying technologies a game is running upon. Different renderers and APIs have different ways to display FPS counter. This guide will explain various methods that can be used to display an FPS counter in Linux games.

today's leftovers

Programming Leftovers