"What Librem 5 batch am I in?"
Submitted by Roy Schestowitz on Wednesday 13th of November 2019 07:50:25 PM
Filed under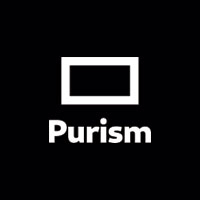 Previously we've indicated that we would contact people as their particular batch is being prepared for shipping. For instance, we have started sending out emails to backers who will receive Birch in the coming days and weeks.
As we mentioned in our post Supplying the Demand, we were surprised at the demand for our early batches. We also expect that some customers will change their mind one (or more) times about which batch they'd prefer as each batch comes out and more videos, pictures, and articles are posted. For these and other reasons we've been reluctant to notify people which batch they are likely to be in, as it could change as people change their minds and slots open up.
»
Printer-friendly version

1568 reads

PDF version
More in Tux Machines
Android Leftovers

Graphics: AMD, Intel, Vulkan/Flycast and NVIDIA

Watch these videos from the Linux App Summit

For some, the holidays are a hectic time of shopping, cooking, and a house overflowing with loved ones. For others, they're quiet times spent with just a few friends, or even in solitude behind the warm glow of a computer monitor. And for still others, it's a workday like any other. No matter how you end up spending the holiday season this year, there's comfort to be found in the Linux App Summit of 2019. This summit, which combined the strengths of everyone involved in developing applications for Linux, focused on a few major topics...

Most essential apps for every Linux user | 2020

When you first install a Linux distro or do a fresh install on a system, you need to install the essential apps for regular use. That is why I have prepared a quick guide list of the essential apps for every Linux user. So that you can check and go through the installation easily and get the needed apps for your better use and workflow.