Ubuntu 20.04 + Linux 5.5: Fresh Benchmarks Of AMD EPYC Rome vs. Intel Xeon Cascade Lake
Submitted by Rianne Schestowitz on Thursday 13th of February 2020 04:37:31 PM
Filed under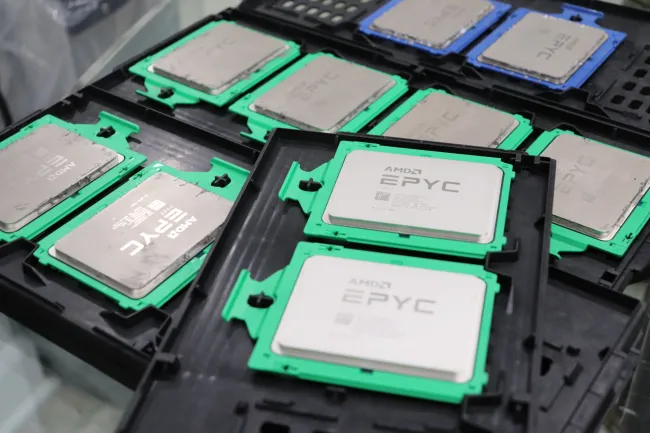 Here are some fresh numbers looking at the current performance of various AMD EPYC 7002 "Rome" processors up against Intel Xeon Cascade Lake processors when using an Ubuntu 20.04 LTS development snapshot and also upgrading to Linux 5.5 as the latest stable kernel. Beyond raw performance, power efficiency and performance-per-dollar for these different server CPUs are being compared as well for these sub-$5000 processors.
Ahead of the Ubuntu 20.04 long-term support release this spring and being curious how the latest AMD EPYC and Intel Xeon CPUs are competing with a bleeding-edge software stack also including Linux 5.5, this fresh benchmark comparison was performed. The single-socket tests carried out for this article included the...
»
Printer-friendly version

2692 reads

PDF version
More in Tux Machines
Simplicity Linux 20.7 Alpha is now available

We are pleased to announce the release of Simplicity Linux 20.7 Alpha. All versions are based on Buster Dog (which you can find here) with the 5.6.12 XanMod kernel, PCManFM as the desktop and XFCE4-Panel. We chose the latter two over Cinnamon because we've decided that Simplicity was getting a little bloated, and dropping Cinnamon cut a lot of this bloat. With people working from home more, we have had a redesign of Mini 20.7. It has web based versions of Google Docs, Gmail, Taiga and Spotify like earlier releases, but it also includes Messenger, Mega, and Photopea so that you can do more without having to have a powerful laptop to run local applications.

Android Leftovers

today's howtos

The Biggest Impact Of Open Source On Enterprises Might Not Be The Software Itself

Open source software underpins many of the applications we use today, whether critical for our society to function, or just for our ability to share photos of our quarantine-sourdough with strangers. The code itself has clearly changed our software applications, but what deeper, underlying impact on software delivery and organizational culture have we seen through this process? In this article, I had the privilege of speaking with three industry luminaries that have contributed to building open source projects and communities for many years. I wanted to learn from them about the diffusion of software delivery practices from communities and projects into companies and products.