Microsoft Build: Same old recycled stuff, no upcycling
Submitted by Roy Schestowitz on Thursday 21st of May 2020 08:39:18 PM
Filed under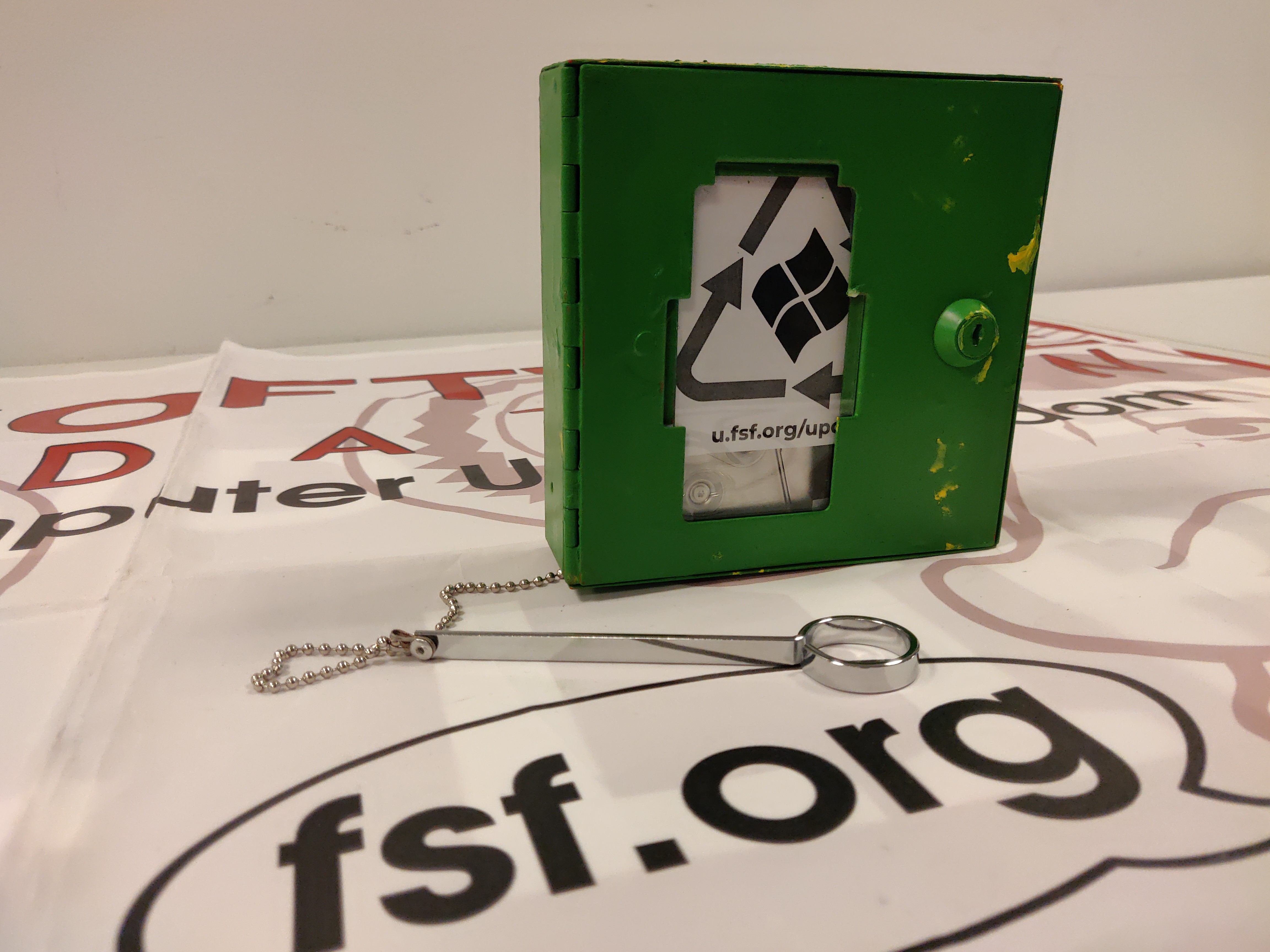 Often, a proprietary software company's silence can speak as loudly as their latest campaign against a computer user's right to freedom. This is the case with Microsoft's developer-centric "Build" event. While Microsoft announced a few more welcome additions to its free software output, it missed the opportunity to demonstrate a real commitment to user freedom by upcycling its recently abandoned Windows 7 operating system under a free software license.
The predictable failure here here fits together well with the corporation's complex history of mixed messaging on freedom, which once compared copyleft to "a virus that gobbles up intellectual property like a Pac-Man," and yet now would have you believe that it "loves [free software]." Our Upcycle Windows 7 petition has given Microsoft the perfect opportunity to take the next step in its promotion of free software, to show that its "love" was real. We are disappointed, but not surprised, that they have ignored this call from us and thousands of potential users.
Although the petition signatures and "special gift" were signed, sealed, and delivered safely to their Redmond, WA headquarters, the FSF has not received any response from a Microsoft representative. Of course, the COVID-19 pandemic has impacted the operations of even the largest companies, but as of yet, we haven't heard anything from Microsoft suggesting this was the reason for the lack of response. They certainly seem to have had the resources to put on a 48-hour video marathon about proprietary software.
»
Printer-friendly version

1399 reads

PDF version
More in Tux Machines
Games: Embr, Darkest Dungeon: The Butcher's Circus, CONSCRIPT, Tilekit, OBS Studio

today's howtos

Qt Creator 4.13 Beta released

We are happy to announce the release of Qt Creator 4.13 Beta! Here are some excerpts from our change log: New Experimental Plugins Thanks to Alexis Jeandet for initial support for the Meson build system! Thanks to IncrediBuild for contributing their Qt Creator integration! You need to open Help > About Plugins (or Qt Creator > About Plugins on macOS) and enable these plugins before you can use them. Editing We updated LLVM for the C++ code model to LLVM 10, implicitly improving support for C++20 features. We fixed many smaller issues with the C++ code model... Also: Qt Creator 4.13 Beta Released - Finally Offers Meson Build System Integration

My Linux story: From Linux user to contributor

I am an IT professional with over 15 years of experience in a number of different roles—systems administrator, senior Linux administrator, DevOps engineer, automation consultant, and senior scrum master. I started learning Linux on Ubuntu but shifted to CentOS as a sysadmin, and later I moved to Fedora for personal use. But my joy for technology started much earlier than my first Linux distribution, and it came in the form of a movie. My favorite movie is Hackers. The best scene occurs at the beginning of the movie. The movie starts with a group of special agents breaking into a house to catch the infamous hacker, Zero Cool. We soon discover that Zero Cool is actually 11-year-old Dade Murphy, who managed to crash 1,507 computer systems in one day. He is charged for his crimes, and his family is heavily fined. Additionally, he is banned from using computers or touch-tone telephones until he is 18.