Devices: Librem 5, MARK and Ameba/Arduino
Submitted by Roy Schestowitz on Thursday 21st of May 2020 11:44:37 PM
Filed under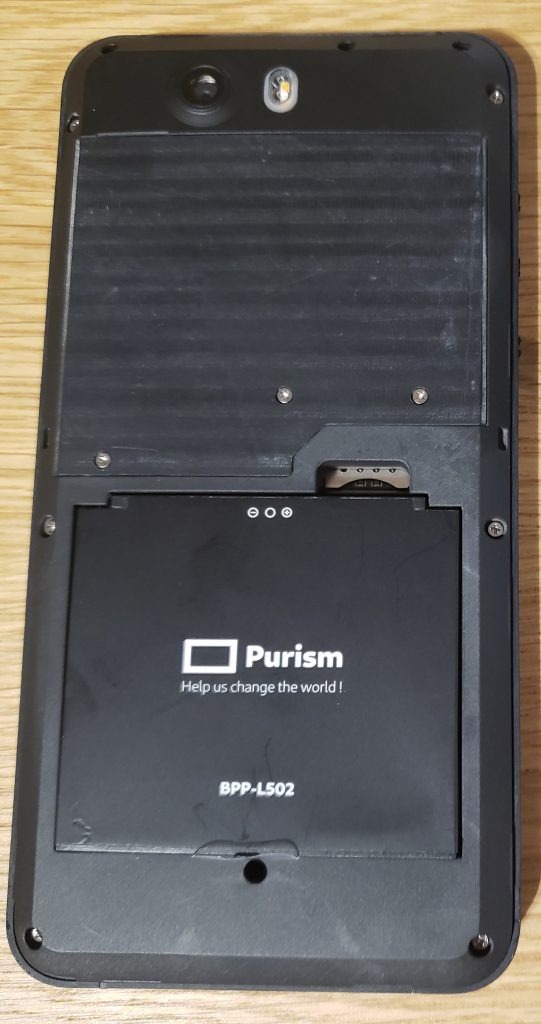 As we mentioned in our Dogwood update post, we have been busy testing the significant changes that have gone into the Dogwood batch. In the previous post we just showed a few pictures of the board with some testing wires attached but we figured you'd like to see more. Now that we are about ready to wrap up testing we wanted to share some additional Dogwood pictures. Like with previous batches Dogwood is a small batch process. We'll see mass-production processes with the next batch Evergreen.

Tinkergen offers pre-trained model to recognized objects like humans, books, pens, or smartphones, as well as traffic signs, numbers from 1 to 9, as well as domestic and wild animals. As such, the company also provides signs, as well as optional illustrated and numbered cards together with magnets and card stands to facilitate various AI recognition applications.

Earlier this year, we noticed some RealTek RTK8720DN dual-band WiFi and Bluetooth 5.0 IoT modules, and quickly mentioned Ameba RTL8722DM development board available for under $50.

[...]

It ships with one IPEX antenna, as well as two Arduino female headers that you'd need to solder if you plan on using Arduino shields. Seeed Studio also explains the final version of the board will have all the GPIO pins bent at an angle of 90° from the board to allow convenient access to the Arduino pins.
»
Printer-friendly version

2217 reads

PDF version
More in Tux Machines
Screencasts and Audiocasts: Neptune OS 6.5, GNU World Order, Python

In this video, we are looking at Neptune OS 6.5. Enjoy!

**Gutenprint**, **HPLIP**, and **htop** from Slackware software set AP.

Python is one of the primary languages for IoT devices. With runtimes such as CircuitPython and MicroPython, they are ideal for the really small IoT chips. Maybe you've heard of the Circuit Playground Express, BBC micro:bit, or the fancy Adafruit CLUE. They aren't too expensive (ranging from $25 to $50 each). But for large groups such as classrooms, this can be a lot of money. Moreover, getting your hands on these devices can sometimes be tricky as well.

today's howtos

Olimex Tukhla High-End Open Source Hardware NXP i.MX 8QuadMax SBC in the Works

Most open-source hardware Arm Linux SBCs are optimized for cost, and there are few higher-end boards with extensive connectivity designed for professionals. Beagleboard X15 would be one of the rare examples currently available on the market, but it was launched five years ago. One European company noticed the void in this market and asked Olimex to develop a high-end open-source Linux board with a well-documented processor. They ruled out RK3399, and instead went Olimex Tukhla SBC will be powered by NXP i.MX 8QuadMax, the top processor of i.MX 8 family with two Cortex-A72 cores, four Cortex-A53 cores, and two real-time Cortex-M4F cores.

Robotics Recap: Learning, Programming & Snapping ROS 2

Robotics@Canonical puts a strong focus on the migration from ROS to ROS 2. ROS 2 benefits from many improvements, especially robot security. Our goal is to make it easy for you to transition to ROS 2, whether you're completely new to ROS or a seasoned engineer retooling for a new environment. Your new platform should be secure-by-default, and we expect you'll need to pivot between different environments as you migrate from ROS to ROS 2. Along the way we've encountered some friction points, some mild surprises, and some opportunities to better leverage existing tools. Whenever that happened we tried to fix them and share our experiences so you didn't run into the same problems! This has resulted in blog posts and videos in three key focus areas: getting started with ROS 2, software development in ROS 2, and building snaps for ROS. Let's recap some of our recent output.