NuTyX 11.5 Linux Distro Released: A Highly Flexible Operating System
Submitted by Rianne Schestowitz on Friday 22nd of May 2020 08:02:07 AM
Filed under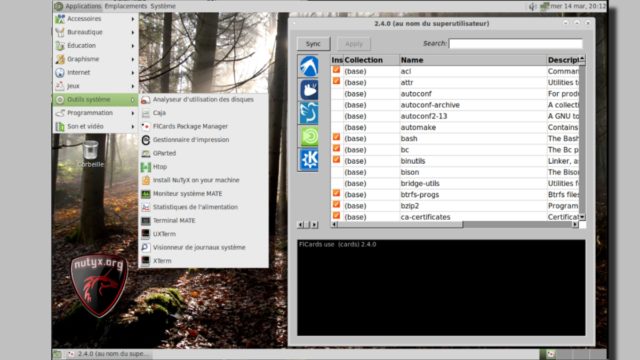 If you've ever thought of building your own Linux-based operating system, you must have come across the Linux from scratch (LFS) project. It's one of the best guides that teaches you to build your own customized Linux system from sources.
NuTyX is one such complete GNU/Linux distribution inspired by LFS and BLFS (Beyond LFS) that gives you full control of your OS. Continuing the development, the NuTyX dev team has released a new point version NuTyX 11.5 with minor improvements and package updates. So, let's take a look at the new features and enhancements in NuTyX 11.5.
»
Printer-friendly version

2073 reads

PDF version
More in Tux Machines
Collection of Multiboot Making for Distros

Thanks to my business going well with shipping many usb flash drives in Indonesia, I managed to make multiboot many distros previously I could not. Most notably are Deepin, openSUSE, Slackware which are not supported, aside from the ones automatically supported to make multiboot with notably Ubuntu family and Fedora, not to mention others. Now as I have many notes about them I want to list them out here in one place. Happy booting!

Today in Techrights

Android Leftovers

Whither Fuchsia? Will the new OS be Google's way to avoid sharing Linux code?

If Google decides to use its new operating system Fuchsia will it lead to the company abandoning Linux - the kernel is used in Android - and lead to what one security professional is claiming will be "withdrawal of resources, investment, and Linux's largest userbase"? If this happens at the same time as the rise of Fuchsia is it certain it "will have a devastating effect"?