NuTyX 11.5 Linux Distro Released: A Highly Flexible Operating System
Submitted by Rianne Schestowitz on Friday 22nd of May 2020 08:02:07 AM
Filed under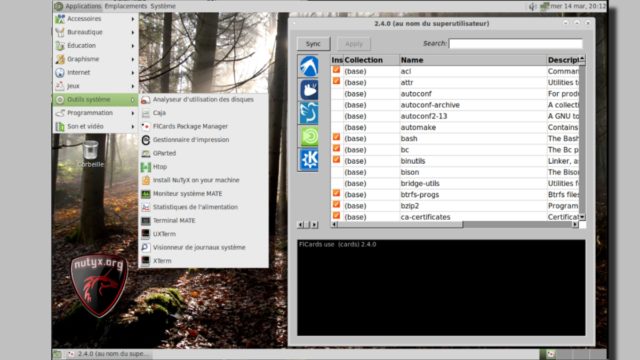 If you've ever thought of building your own Linux-based operating system, you must have come across the Linux from scratch (LFS) project. It's one of the best guides that teaches you to build your own customized Linux system from sources.
NuTyX is one such complete GNU/Linux distribution inspired by LFS and BLFS (Beyond LFS) that gives you full control of your OS. Continuing the development, the NuTyX dev team has released a new point version NuTyX 11.5 with minor improvements and package updates. So, let's take a look at the new features and enhancements in NuTyX 11.5.
»
Printer-friendly version

2078 reads

PDF version
More in Tux Machines
Programming Leftovers (Mostly Python)

Audiocasts/Shows: Linux in the Ham Shack, Women In Linux Podcast

Hardware: Arduino Nano, Advantech and Adafruit

"ATGC" Aims To Offer Greater Garbage Collection Efficiency For F2FS

F2FS as the Flash-Friendly File-System for Linux continues to see a lot of interesting developments for this file-system beginning to appear on more Android devices and elsewhere given its feature set from flash optimizations to native encryption and compression capabilities. The newest F2FS feature work worth mentioning is support for age-threshold based garbage collection (ATGC). This ATGC garbage collection is geared to improve the efficiency and effectiveness of the background garbage collection for the file-system by evaluating older candidates first based on a defined age threshold.