Raspberry Pi 4 Gets 8GB RAM, Raspbian 64-bit (Beta)
Submitted by Rianne Schestowitz on Thursday 28th of May 2020 10:59:01 AM
Filed under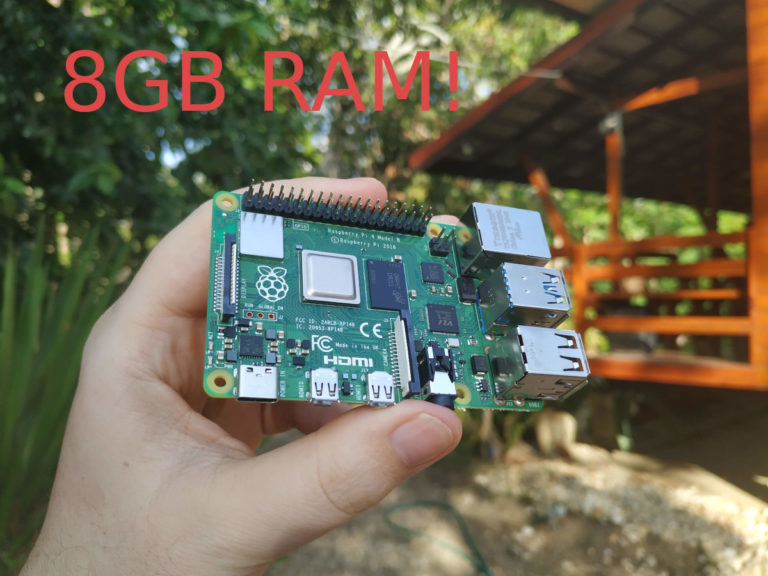 The Raspberry Pi 4 Model B was launched in June 2019 with Broadcom BCM2711 Arm Cortex-A72 processor coupled with either 1, 2, or 4GB LPDDR4 RAM.
But there were expectations that a Raspberry Pi 4 with 8GB RAM or an 8GB eMMC flash may be eventually launched, as some of the user guides read "Product name: Raspberry Pi 4 Model B 1 GB, 2 GB, 4 GB + 8 GB variants". We now know the answer as the Raspberry Pi Foundation has just introduced Raspberry Pi 4 with 8GB RAM.
»
Printer-friendly version

7603 reads

PDF version
More in Tux Machines
Interview – NXP Linux BSP and Timesys Vigiles Maintenance Service & Security Updates

I've been interviewing Ed White, Manager of NXP's Professional Support and Engineering Services, and Akshay Bhat, Director of Engineering, Security Solutions at Timesys by email to find out more about NXP Linux BSP development process, and how Timesys can help to keep it updated and secure with its Vigiles service.

Screen Zoom and Mouse Indicator on Ubuntu 20.04

Ubuntu can help you to enlarge screen items and easily display cursor movements to your audience. This article is a company to Focal For Teachers and continuation to Screen Zoom on KDE. This is practicable to every GNOME operating system not only Ubuntu but also Fedora, Red Hat, Zorin and others. You can watch practical examples in this new video below and also image editing videos I published recently. For teachers and tutorial makers, this article is for you. Enjoy!

Python Programming

Shell/Bash Picks

You must have played with variables quite a bit if you did any sort of programming. If you never worked with variables before, you can think of them as a container that stores a piece of information that can vary over time. Variables always come in handy while writing a bash script and in this tutorial, you will learn how to use variables in your bash scripts.