PinePhone CE available for pre-order
Submitted by Rianne Schestowitz on Wednesday 15th of July 2020 06:12:58 PM
Filed under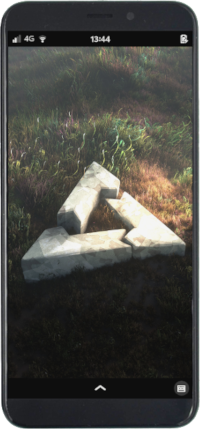 This is a follow-up to last month's PinePhone: postmarketOS community edition announcement. PINE64 and postmarketOS are teaming up to bring you the next version of this remarkable, hacker-friendly smartphone. Pre-orders are open now. Keep in mind, that you should only buy this device if you consider yourself a Linux enthusiast.
We are happy to share that in addition to the standard PinePhone CE hardware configuration, the postmarketOS CE can be ordered in an all-new Convergence Package. It comes with increased RAM (3 GB instead of 2 GB), eMMC (32 GB instead of 16 GB) and price ($199.99 instead of $149.99), as well as the nice USB-C dock seen in the picture.
»
Printer-friendly version

6787 reads

PDF version
More in Tux Machines
Debian: Raphaël Hertzog (LTS Work), Jonathan Dowland (IkiWiki), and Ben Hutchings (Also LTS)

In May, we again put aside 2100 EUR to fund Debian projects. There was no proposals for new projects received, thus we're looking forward to receive more projects from various Debian teams! Please do not hesitate to submit a proposal, if there is a project that could benefit from the funding! We're looking forward to receive more projects from various Debian teams! Learn more about the rationale behind this initiative in this article.

It's been more than a year since I wrote about Opinionated IkiWiki, a pre-configured, containerized deployment of Ikiwiki with opinions. My intention was to make something that is easy to get up and running if you are more experienced with containers than IkiWiki.

In May I was assigned 13.5 hours of work by Freexian's Debian LTS initiative and carried over 4.5 hours from earlier months. I worked 16 hours and will carry over the remainder. I finished reviewing the futex code in the PREEMPT_RT patchset for Linux 4.9, and identified several places where it had been mis-merged with the recent futex security fixes. I sent a patch for these upstream, which was accepted and applied in v4.9.268-rt180.

IBM/Red Hat/Fedora Leftovers

Sovereignty on a Federated System: problems we faced on GNOME's Matrix instance

This post follows an introduction to Matrix with e-mails, where I explain that Matrix is a federated system. Federation can be either public or private. A public server can communicate with any other server, except the ones which are explicitely avoided. Meanwhile, a private server can only communicate with a selected list of other servers. Private federation is often deployed between entities that can trust each other, for example between universites. There often are processes to take back control of things when they derail on a server you don't manage, because people on the remote server are contractually bound with you. But many organisations, and especially open source projets, deploy their instance in public federation. This means strangers from the Internet can interact with your server. Public federation comes with its own set of non-technical risks. In this post I'm going to guide you through the problems we faced on our GNOME Matrix instance. For each problem I'll bring a solution. They will be consolidated at the end of the post in the form of a target we want to reach eventually, along with the acknowledgement of the limits of what we can do. Please note that these problems have more to do with careful planning and deployment than with the Matrix protocol itself.

Security-Oriented Alpine Linux 3.14 Released with KDE Plasma 5.22, QEMU 6.0, and More

Five months in the works, Alpine Linux 3.14 is here as another big update for this security-oriented distribution, featuring the latest and greatest KDE Plasma 5.22 desktop environment series, along with the KDE Gear 21.04.2 software suite, for those who want to install the KDE Plasma desktop. But, Alpine Linux is a Linux distribution designed for servers, firewalls, routers, VPNs, etc., so it comes with major updates for packages needed for these type of setups. These include Lua 5.4.3, HAProxy 2.4.0, nginx 1.20.0, njs 0.5.3, Node.js 14.17.0, PostgreSQL 13.3, Python 3.9.5, QEMU 6.0.0, R 4.1.0, and Zabbix 5.4.1.