Debian: Ben Hutchings, Chris Lamb, and Jonathan Carter
Submitted by Roy Schestowitz on Friday 31st of July 2020 11:14:12 PM
Filed under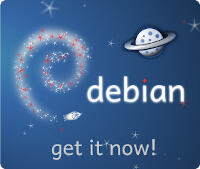 I was assigned 20 hours of work by Freexian's Debian LTS initiative, but only worked 5 hours this month and returned the remainder to the pool.

Now that Debian 9 'stretch' has entered LTS, the stretch-backports suite will be closed and no longer updated. However, some stretch users rely on the newer kernel version provided there. I prepared to add Linux 4.19 to the stretch-security suite, alongside the standard package of Linux 4.9. I also prepared to update the firmware-nonfree package so that firmware needed by drivers in Linux 4.19 will also be available in stretch's non-free section. Both these updates will be based on the packages in stretch-backports, but needed some changes to avoid conflicts or regressions for users that continue using Linux 4.9 or older non-Debian kernel versions. I will upload these after the Debian 10 'buster' point release.

       

As part of being on the board of directors of the Open Source Initiative and Software in the Public Interest I attended their respective monthly meetings and participated in various licensing and other discussions occurring on the internet, as well as the usual internal discussions regarding logistics and policy etc. This month, it was SPI's Annual General Meeting and the OSI has been running a number of remote strategy sessions for the board.

       

Here are my uploads for the month of July, which is just a part of my free software activities, I'll try to catch up on the rest in upcoming posts. I haven't indulged in online conferences much over the last few months, but this month I attended the virtual editions of Guadec 2020 and HOPE 2020. HOPE isn't something I knew about before and I enjoyed it a lot, you can find their videos on archive.org.
»
Printer-friendly version

4009 reads

PDF version
More in Tux Machines
Stable vs. Bleeding-Edge Linux Distros: Which One Should You Choose?

Linux distributions have multiple ways of delivering software to their users. But which one should you go for—stability or the latest software? One of the major choices that many Linux users face when choosing a Linux distribution is its stability, or how much the software changes. Some distros favor stable, tried-and-true software while others will include newer software that may not be as reliable, also known as "bleeding-edge," a play on "cutting-edge." So, which one should you choose? Let's find out.

This week in NeoChat

Last Saturday we had an improvised NeoChat mini development sprint in a small hotel room in Berlin in the occasion of the 25th anniversary of KDE. In a good KDE tradition, Carl spent this time on improving NeoChat settings. He ported both the NeoChat general settings and the specific room settings to the new Kirigami.CategorizedSetting component. Tobias fixed a lot of papercuts and now the power level should be fetched correctly, we show the number of joined users instead of joined+invited users in the room information pane, the user search is now case insensitive. Nicolas focused on fixing our Android build by making the spellchecking feature compile on Android.

StarLabs StarLite is an Attractive 11-inch Linux Laptop

This dinky 11.6-inch Linux notebook, the latest from UK-based company StarLab, is modestly priced and moderately spec'd. Consciously so. See, not everyone needs to crunch code, battle orcs, or render 4K video. "More power" is nice, but when all you really do with a laptop is browse the web, e-email, Zoom, and binge-watch Netflix shows… A mid-range laptop can suffice. Problem is there isn't a lot of choice when it comes to mid-range (and well-made) Linux laptops in the lower price brackets.

Manual Installation of GNOME Extension from ZIP File [Easy Steps]

You can not install GNOME Extensions in Snap Firefox in Ubuntu 21.10. This tutorial explains the steps for manual installation of GNOME Extension from its ZIP files in Ubuntu, Fedora and other related distributions.