Talos II quickstart
Submitted by Rianne Schestowitz on Sunday 20th of September 2020 09:49:01 PM
Filed under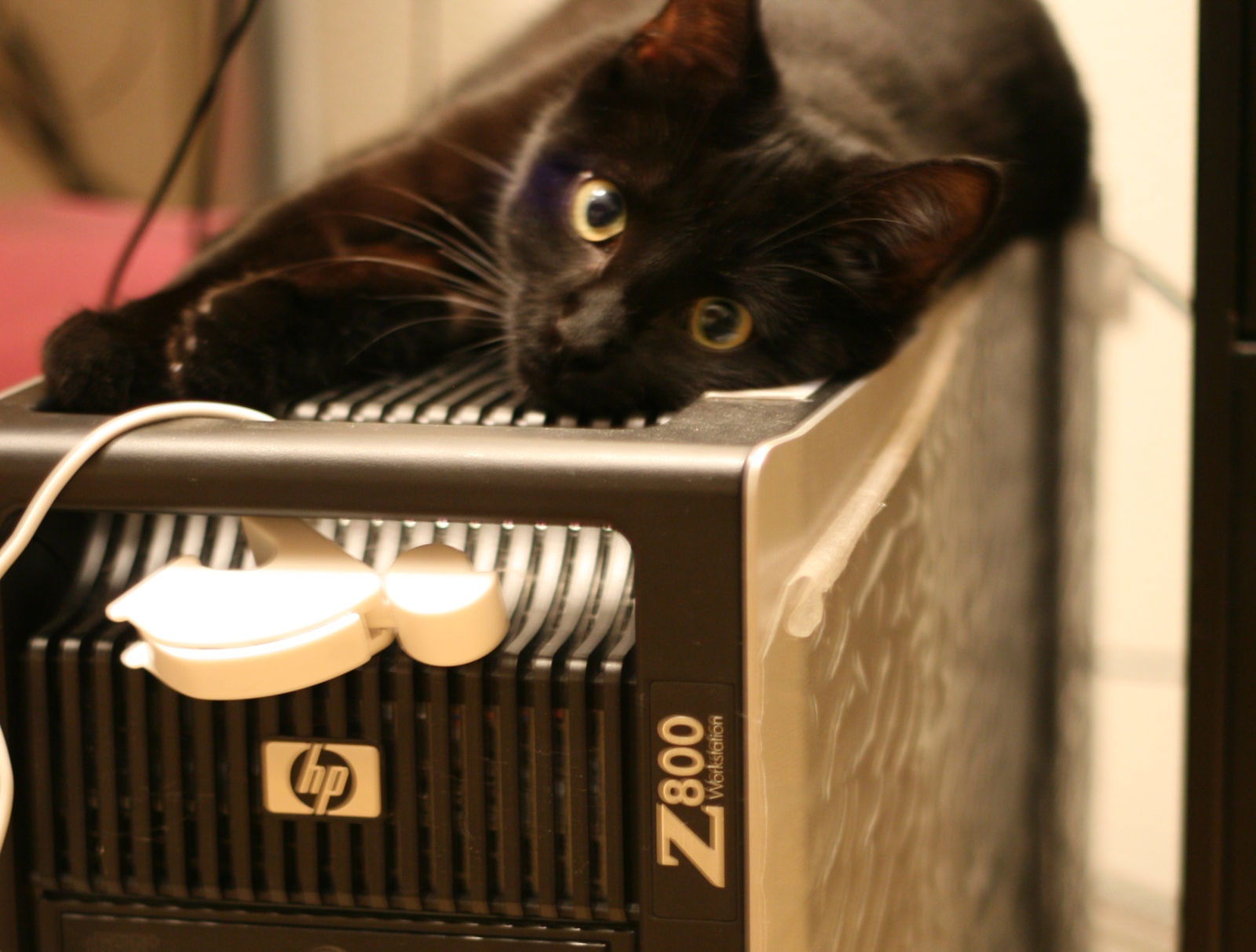 There are some simply cool things going on in the OpenPOWER space, like Microwatt, an implementation of the POWER instruction set that runs on an FPGA and boots Linux. If you don't trust the chips from IBM, Microwatt is a really interesting alternative.
Do you need a workstation class computer?
If you don't actually need a workstation class computer then any of the systems mentioned here are going to look quite expensive. If you do need a workstation then there are ways to build the Talos II or Blackbird and ensure you get value for money.
As an example, for a small IT support team of 2 to 4 people, it is possible to build a multi-seat configuration (example for Fedora), connecting all four users directly to the same Talos II computer. The cost of the computer is split up to 4 ways but any one user can exploit the power of the system when needed. The upcoming AMD Radeon Big Navi GPUs, which were leaked this week, are rumoured to have 16GB of video RAM, easily enough to attach four 4k displays.
»
Printer-friendly version

2051 reads

PDF version
More in Tux Machines
Qt Creator 4.14 Beta released

We are happy to announce the release of Qt Creator 4.14 Beta! The biggest change in Qt Creator 4.14 is one that you hopefully won't notice: We switched the build of our packages completely to the CMake build system! Other changes behind the scenes include adaptations to the code needed for building Qt Creator with Qt 5 and Qt 6, which is still an ongoing process. But here follows a summary of functionality fixes and changes...

IPFire 2.25 - Core Update 152 is available for testing

It is time for another Core Update: IPFire 2.25 - Core Update 152. It comes with various smaller bug fixes and improvements and updates the Windows File Sharing Add-on. IPFire is a small team of people from a range of backgrounds sharing one goal: make the Internet a safer place for everyone. Like many of our open source friends, we've taken a hit this year and would like to ask for your continued support. Please follow the link below where your donation can help fund our continued development: https://www.ipfire.org/donate

digiKam 7.2.0-beta1 is released

Just a few words to inform the community that 7.2.0-beta1 is out and ready to test one month later the 7.1.0 stable release. After a long time to integrate the student codes working on faces management while this summer, we are now ready to propose a first beta with the the new improvements planned since a very long time about the usability and the performances of faces tagging, faces detection, and faces recognition, already presented in July with 7.0.0 release announcement. We also fight against plenty of bugs, and after a long triaging stage, this new version come with more than 140 bug-fixes since last stable release 7.1.0 and look very promising. Nothing is completed yet, as we plan one more beta version before Christmas, when we will publish officially the stable version. It still bugs to fix while this beta campaign and all help will be welcome from the community to stabilize codes.

today's howtos