GNU Releases and Another Move to AGPL
Submitted by Roy Schestowitz on Saturday 17th of October 2020 12:32:27 AM
Filed under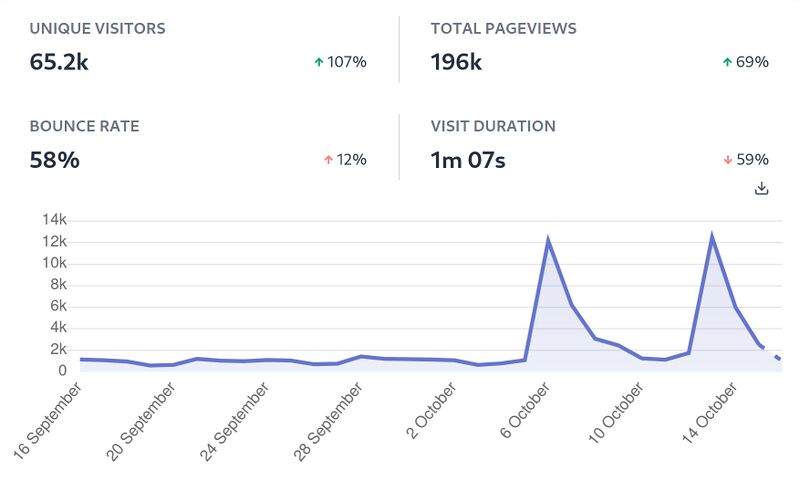 A new bug fix release. Happy hacking!

It's been nearly a year, so here's a new release.
Thanks to Karl Berry for making nearly all of the nontrivial changes.

Here are the compressed sources and a GPG detached signature[*]:
  https://ftp.gnu.org/gnu/vc-dwim/vc-dwim-1.10.tar.xz
  https://ftp.gnu.org/gnu/vc-dwim/vc-dwim-1.10.tar.xz.sig

Use a mirror for higher download bandwidth:
  https://ftpmirror.gnu.org/vc-dwim/vc-dwim-1.10.tar.xz
  https://ftpmirror.gnu.org/vc-dwim/vc-dwim-1.10.tar.xz.sig

[*] Use a .sig file to verify that the corresponding file (without the
.sig suffix) is intact.  First, be sure to download both the .sig file
and the corresponding tarball.  Then, run a command like this:

  gpg --verify vc-dwim-1.10.tar.xz.sig

If that command fails because you don't have the required public key,
then run this command to import it:

  gpg --keyserver keys.gnupg.net --recv-keys 7FD9FCCB000BEEEE

and rerun the 'gpg --verify' command.

This release was bootstrapped with the following tools:
  Autoconf 2.69c
  Automake 1.16b
  Gnulib v0.1-3952-g8bc21357b

NEWS

* Noteworthy changes in release 1.10 (2020-10-15) [stable]

** Changes in behavior

  vc-dwim now requires a one-line summary

** New features

  --debug is much more verbose, and implies --verbose.


Plausible Analytics is a free software web analytics platform designed to run in a Docker container and a corporation based in Estonia, Europe. They discovered that developing web analytics software and giving it away for free results in competing corporations building services around said software in direct competition to your own services.
»
Printer-friendly version

2639 reads

PDF version
More in Tux Machines
today's leftovers

Programming Leftovers

IBM Red Hat vs. SUSE: How do these Linux distributions stack up?

IBM Red Hat and SUSE are the leading vendors in the open source enterprise Linux market, but how do these two builds compare? Learn the history of IBM Red Hat vs. SUSE and compare numerous criteria -- including the architectures each supports and how each distribution addresses the learning curve -- as well as product support offerings, pricing and certifications. Like other Linux distributions, RHEL and SUSE both support a comprehensive set of commands. When comparing these two distributions, it's worth noting that, although some commands are common to all Linux distributions, IBM Red Hat and SUSE also have their own command sets. Additionally, the commands these Linux distributions support tend to evolve over time. [...] Like any Linux distribution, SLES has a significant learning curve, particularly for those who are new to Linux OSes. However, SUSE does offer comprehensive training resources, including online and in-person classes. SLES is sold as a one- or three-year subscription. The subscription cost is based on the number of sockets or VMs, the architecture and the support option the organization selects. A one-year subscription for an x86/x64 OS running on one to two sockets or one to two VMs with Standard support starts at $799. SUSE offers two support options: Standard and Priority. Its Standard support plan includes assistance with software upgrades and updates, as well as unlimited technical support via chat, phone or web. Support is available 12 hours per day, five days per week, with a two-hour response time for Severity 1 issues and a four-hour response time for Severity 2 issues. Also: Simply NUC mini data center > Tux-Techie

LibreOffice 7.1 Layout Updates and "typical errors when creating presentation templates"

You know the LibreOffice community work hard on the LibreOffice 7.1 Christmas release. Did you know that LibreOffice has 7 different UI Layouts? With the next release, our uses will be informed after the installation. Thanks to Heiko for the new dialog.

Try click somewhere on slide in area with rectangles. You can select any from these rectangles include the largest grey rectangle that author used as background for all composition. Its all are just shapes! This is an absolutely wrong way when you create a presentation template!