The Raspberry Pi 400 is Awesome! A Computer in A Keyboard!
Submitted by Rianne Schestowitz on Wednesday 11th of November 2020 08:21:22 AM
Filed under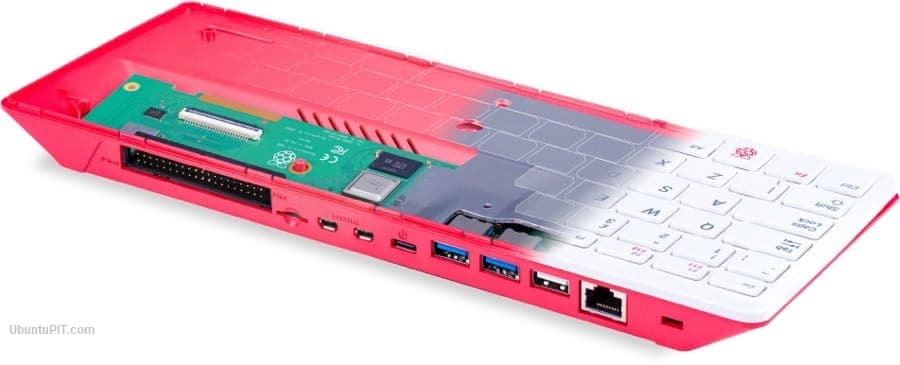 The Raspberry Pi foundation has recently launched the Raspberry Pi 400, a whole computer built into a compact keyboard to make personal computers more affordable. We are glad to say that they have successfully provided us with a PC for just $70. This version of the Pi is supposed to be cooler and faster than the Pi 4, which is 40 times powerful than the original Pi. The foundation has also come up with a ready-to-go kit available for only $100.
Regarding the "computer-in-a-keyboard," Raspberry Pi 400 has been successful in being an excellent general-purpose computer. Though it can never be the substitute for a modern laptop or desktop computer, you can still do several things with it, including edit documents, search on the web, send an email or browse social media. Also, you can use it as an online learning center for your kids. So, in brief, this version of the Pi has successfully carried out the goals made by the Raspberry Pi foundation.
»
Printer-friendly version

2947 reads

PDF version
More in Tux Machines
Movim: An Open-Source Decentralized Social Platform Based on XMPP Network

Just like some other XMPP desktop clients, Movim is a web-based XMPP front-end to let you utilize it as a federated social media. Since it relies on XMPP network, you can interact with other users utilizing XMPP clients such as Conversations (for Android) and Dino (for Desktop). In case you didn't know, XMPP is an open-standard for messaging. So, Movim can act as your decentralized messaging app or a full-fledged social media platform giving you an all-in-one experience without relying on a centralized network. It offers many features that can appeal to a wide variety of users. Let me briefly highlight most of the important ones.

Revive Classic Nintendo DS Games on Linux With Emulation

Want to play Nintendo DS games on your Linux system but can't figure out how? Back in the day, Nintendo DS was a very popular handheld console with a huge collection of games. But over time, advanced consoles were launched in the market that rendered DS obsolete. Luckily, several emulators are available that allow you to play classic Nintendo DS games on your system. DeSmuMe is a great example of a stable Nintendo DS emulator for a Linux machine.

Patched Linux 5.11 Continues Looking Great For AMD Ryzen/EPYC Performance

While the initial AMD Linux 5.11 performance regression written about at the end of last year was of much concern given the performance hits to AMD Zen 2 / Zen 3 processors with the out-of-the-box "Schedutil" governor, with a pending patch the regression is not only addressed but in various workloads we continue seeing better performance than even compared to Linux 5.10. Here is the latest from several more days of extensive performance testing.

DIN-rail gateway offers dual LAN and dual RS485

The Unipi Gate G110 and G100 are PLC-ready DIN-rail gateways that run Linux on a quad -A53 SoC with 16GB eMMC, GbE and 10/100 LAN ports, and up to 2x RS485 ports with modular extensions. Czech based Unipi, which started out in 2014 with a Raspberry Pi based UniPi automation controller board and followed up with products including an Allwinner H5-based Axon automation controller, has now launched the $243 Unipi Gate G100 and $272 Unipi Gate G110 DIN-rail gateways.