On Safety Razors and Technology
Submitted by Roy Schestowitz on Monday 23rd of November 2020 11:59:50 PM
Filed under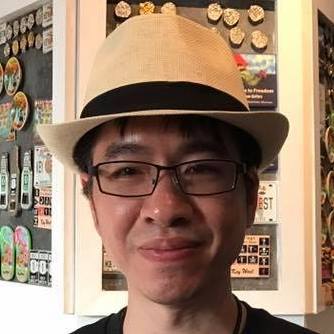 Think Windows on one side, vs Linux (and the BSDs) on the other (with macOS initially being in the middle and increasingly swaying to becoming even more constraining than Windows). Think proprietary gaming consoles and mobile IAP-chasing games, vs game platforms that encourage participation like TIC-80 and LÖVE. Think US-centric proprietary social networks (Facebook, Twitter) and services (Dropbox, Google Suite) vs distributed social networks (Mastodon, Pleroma, Diaspora etc.) and self-hosted services (Nextcloud, Cryptpad etc.).
What are most people sacrificing to the altar of promised convenience? Literally both time and money: our attention, higher costs; also our autonomy (you're locked in) and our privacy (… so platform owners can mine your attention and monetize what they observe of your behavior).
If you believe in capitalism, this is bad news. If you don't it's even worse.
[...]
But in other jurisdictions like the US, regulation might be a long time coming, except maybe in California (plus the companies we're trying to unshackle users from are mostly US-based). So a lot of the solution has to be bottom up.
We simply need to lower barriers to entry, both actual and perceived, to using the platforms we're championing. Some involve compromises (e.g. Flatpak is a great way to abstract away the differences between Linux distributions, to the point that it's easier to install proprietary apps, including Steam – which improves the availability of games on Linux despite, yes, being proprietary). Some involve corporate backing (e.g. Fedora on Lenovo laptops). A lot would involve being more welcoming to newcomers, and bridging the actual usability gaps there are.
It's hard enough to overcome incumbency and the network effect. Let's not make it harder for ourselves.
»
Printer-friendly version

2256 reads

PDF version
More in Tux Machines
Movim: An Open-Source Decentralized Social Platform Based on XMPP Network

Just like some other XMPP desktop clients, Movim is a web-based XMPP front-end to let you utilize it as a federated social media. Since it relies on XMPP network, you can interact with other users utilizing XMPP clients such as Conversations (for Android) and Dino (for Desktop). In case you didn't know, XMPP is an open-standard for messaging. So, Movim can act as your decentralized messaging app or a full-fledged social media platform giving you an all-in-one experience without relying on a centralized network. It offers many features that can appeal to a wide variety of users. Let me briefly highlight most of the important ones.

Revive Classic Nintendo DS Games on Linux With Emulation

Want to play Nintendo DS games on your Linux system but can't figure out how? Back in the day, Nintendo DS was a very popular handheld console with a huge collection of games. But over time, advanced consoles were launched in the market that rendered DS obsolete. Luckily, several emulators are available that allow you to play classic Nintendo DS games on your system. DeSmuMe is a great example of a stable Nintendo DS emulator for a Linux machine.

Patched Linux 5.11 Continues Looking Great For AMD Ryzen/EPYC Performance

While the initial AMD Linux 5.11 performance regression written about at the end of last year was of much concern given the performance hits to AMD Zen 2 / Zen 3 processors with the out-of-the-box "Schedutil" governor, with a pending patch the regression is not only addressed but in various workloads we continue seeing better performance than even compared to Linux 5.10. Here is the latest from several more days of extensive performance testing.

DIN-rail gateway offers dual LAN and dual RS485

The Unipi Gate G110 and G100 are PLC-ready DIN-rail gateways that run Linux on a quad -A53 SoC with 16GB eMMC, GbE and 10/100 LAN ports, and up to 2x RS485 ports with modular extensions. Czech based Unipi, which started out in 2014 with a Raspberry Pi based UniPi automation controller board and followed up with products including an Allwinner H5-based Axon automation controller, has now launched the $243 Unipi Gate G100 and $272 Unipi Gate G110 DIN-rail gateways.