CentOS is gone—but RHEL is now free for up to 16 production servers
Submitted by Rianne Schestowitz on Wednesday 20th of January 2021 03:41:22 PM
Filed under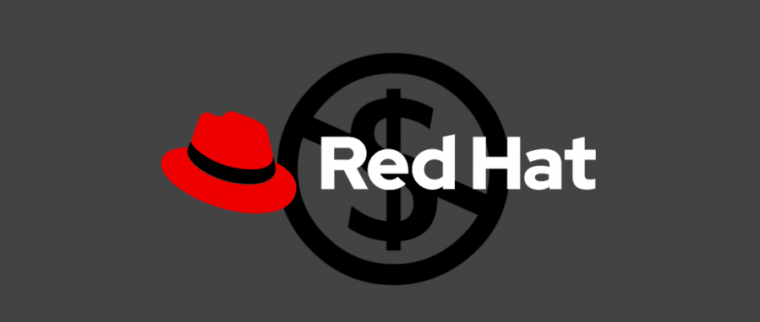 Last month, Red Hat caused a lot of consternation in the enthusiast and small business Linux world when it announced the discontinuation of CentOS Linux.
Long-standing tradition—and ambiguity in Red Hat's posted terms—led users to believe that CentOS 8 would be available until 2029, just like the RHEL 8 it was based on. Red Hat's early termination of CentOS 8 in 2021 cut eight of those 10 years away, leaving thousands of users stranded.
As of February 1, 2021, Red Hat will make RHEL available at no cost for small-production workloads—with "small" defined as 16 systems or fewer. This access to no-cost production RHEL is by way of the newly expanded Red Hat Developer Subscription program, and it comes with no strings—in Red Hat's words, "this isn't a sales program, and no sales representative will follow up."
»
Printer-friendly version

5235 reads

PDF version
More in Tux Machines
Security: DFI and Canonical, IBM/Red Hat/CentOS and Oracle, Malware in GitHub

DFI and Canonical signed the Ubuntu IoT Hardware Certification Partner Program. DFI is the world's first industrial computer manufacturer to join the program aimed at offering Ubuntu-certified IoT hardware ready for the over-the-air software update. The online update mechanism of and the authorized DFI online application store combines with DFI's products' application flexibility, to reduce software and hardware development time to deploy new services. DFI's RemoGuard IoT solution will provide real-time monitoring and partition-level system recovery through out-of-band management technology. In addition to the Ubuntu online software update, RemoGuard avoids service interruption, reduces maintenance personnel costs, and response time to establish a seamless IoT ecosystem. From the booming 5G mobile network to industrial robot applications, a large number of small base stations, edge computing servers, and robots will be deployed in outdoor or harsh industrial environments. Ubuntu Core on DFI certified hardware and Remoguard brings the reassurance that no software update will bring risks and challenges of on-site repair.

As you may know, in December 2020 IBM/Red Hat announced that CentOS Linux 8 will end in December 2021. Additionally, the updates for CentOS Linux 6 ended on November 30, 2020. If your organization relies on CentOS, you are faced with finding an alternative OS. The lack of regular updates puts these systems at increasing risk for major vulnerabilities with every passing day. A popular solution with minimal disruption is to simply point your CentOS systems to receive updates from Oracle Linux. This can be done anonymously and at no charge to your organization. With Oracle Linux, you can continue to benefit from a similar, stable CentOS alternative. Oracle Linux updates and errata are freely available and can be applied to CentOS or Red Hat Enterprise Linux (RHEL) instances without reinstalling the operating system. Just connect to the Oracle Linux yum server, and follow these instructions. Best of all, your apps continue to run as usual.

Since the original creator has exclusive control over the account for the distribution channel (which is typically the user's only gateway to the program), it logically follows that they are responsible for transferring control to future maintainers, despite the fact that they may only have the copyright on a portion of the software. Additionally, as the distribution-channel account is the property of the project owner, they can sell that account and the accompanying maintainership. After all, while the code of the extension might be owned by its larger community, the distributing account certainly isn't. Such is what occurred for The Great Suspender, which was a Chrome extension on the Web Store that suspends inactive tabs, halting their scripts and releasing most of the resources from memory. In June 2020, Dean Oemcke, the creator and longtime maintainer, decided to move on from the project. He transferred the GitHub repository and the Web Store rights, announcing the change in a GitHub issue that said nothing about the identity of the new maintainer. The announcement even made a concerning mention of a purchase, which raises the question of who would pay money for a free extension, and why. Of course, as the vast majority of the users of The Great Suspender were not interested in its open-source nature, few of them noticed until October, when the new maintainer made a perfectly ordinary release on the Chrome Web Store. Well, perfectly ordinary except for the minor details that the release did not match the contents of the Git repository, was not tagged on GitHub, and lacked a changelog.

What goes into default Debian?

The venerable locate file-finding utility has long been available for Linux systems, though its origins are in the BSD world. It is a generally useful tool, but does have a cost beyond just the disk space it occupies in the filesystem; there is a periodic daemon program (updatedb) that runs to keep the file-name database up to date. As a recent debian-devel discussion shows, though, people have differing ideas of just how important the tool is—and whether it should be part of the default installation of Debian. There are several variants of locate floating around at this point. The original is described in a ;login: article from 1983; a descendant of that code lives on in the GNU Find Utilities alongside find and xargs. After that came Secure Locate (slocate), which checks permissions to only show file names that users have access to, and its functional successor, mlocate, which does the same check but also merges new changes into the existing database, rather than recreating it, for efficiency and filesystem-cache preservation. On many Linux distributions these days, mlocate is the locate of choice.

Christian Hergert: Sysprof and Podman

With the advent of immutable/re-provisional/read-only operating systems like Fedora's Silverblue, people will be doing a lot more computing inside of containers on their desktops (as if they're not already). When you want to profile an entire system with tools like perf this can be problematic because the files that are mapped into memory could be coming from strange places like FUSE. In particular, fuse-overlayfs. There doesn't seem to be a good way to decode all this indirection which means in Sysprof, we've had broken ELF symbol decoding for your things running inside of podman containers (such as Fedora's toolbox). For those of us who have to develop inside those containers, that can really be a drag. The problem at the core is that Sysprof (and presumably other perf-based tooling) would think a file was mapped from somewhere like /usr/lib64/libglib-2.0.so according to the /proc/$pid/maps. Usually we translate that using /proc/$pid/mountinfo to the real mount or subvolume. But if fuse-overlayfs is in the picture, you don't get any insight into that. When symbols are decoded, it looks at the host's /usr/lib/libglib-2.0.so and finds an inode mismatch at which point it will stop trying to decode the instruction address. Also: Adding a New Disk Device to Fedora Linux

Raspberry Pi Leftovers

StereoPi stereoscopic camera based on Raspberry Pi Compute Module 3 was introduced in late 2019 on Crowd Supply. The camera can record 3D video, create 3D depth maps with OpenCV, and benefits from the Raspberry Pi software ecosystem.

Raspberry Pi may sound like an appetizing raspberry-flavored dessert, but it's far from being edible. It's a credit card-sized, Broadcom-based, single-board computer, that's easy on the pocket. Hailing from the United Kingdom, the first generation of Raspberry Pi was released in 2012 with the intention of teaching students about computers. Due to its size, cost, and modularity, it has been utilized for other purposes, such as in IoT (Internet of Things), robotics, electronics projects, and is now being promoted for industrial use as well. The unbelievably tiny computer has spanned four generations so far. There are normally two versions for each generation, models A and B, but revisions and enhancements come along the way, upgrading the models to A+ or B+. Although inedible, these Raspberries have delightful features. Two of the most in-demand models are from the third and fourth generations of the Raspberry Pi. Expectedly, Raspberry 4 is a better model, but it costs more than its predecessors. Is it a worthy upgrade from Raspberry Pi 3? Read on as we dig deeper into the gratifying features of its two recent versions.

Raspberry Pi was built to educate students about computers and teach them about programming. The Linux-based kit is complete with all the basic components of a desktop computer board despite its credit card size. Just put the tiny board in a case, load the OS in a microSD card, and connect all the necessary peripherals, and you can already boot up a computer! Surprisingly, it became popular among DIY enthusiasts and project builders too. Raspberry Pi boards are already small, but would you believe that the Raspberry Pi Foundation managed to make an even smaller board?