How to 'un-google' your Chromium browser experience
Submitted by Roy Schestowitz on Friday 5th of March 2021 12:34:28 AM
Filed under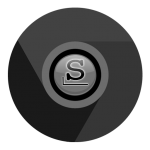 On March 15th 2021, Google is going to block non-Google chromium-based browsers from accessing certain ?private Google Chrome web services? by unilaterally revoking agreements made with 3rd parties in the past.
Meaning, every Chromium based product not officially distributed by Google will be limited to the use of only a few public Google Chrome web services.
The most important service that remains open is ?safe browsing?. The safe browsing feature identifies unsafe websites across the Internet and notifies browser users about the potential harm such websites can cause.
The most prominent feature which will be blocked after March 15th is the ?Chrome Sync?. This Chrome Sync capability in Chromium based browsers allows you to login to Google?s Sync cloud servers and save your passwords, browsing history and bookmarks/favorites to your personal encrypted cloud vault inside Google?s infrastructure.
Extremely convenient for people who access the Internet using multiple devices (like me: Chrome on a few Windows desktops, Chromium on several Slackware desktops and laptop and Chrome Mobile on my Android smartphone) and who want a unified user experience in Chrome/chromium across all these platforms.
»
Printer-friendly version

4977 reads

PDF version
More in Tux Machines
IBM/Red Hat/Fedora Leftovers

Here's your weekly Fedora report. Read what happened this week and what's coming up. Your contributions are welcome (see the end of the post)! I have weekly office hours on Wednesdays in the morning and afternoon (US/Eastern time) in #fedora-meeting-1. Drop by if you have any questions or comments about the schedule, Changes, elections, or anything else. See the upcoming meetings for more information.

One of Andrew Block's favorite things about Red Hat? Being able to contribute back to the open source community. He says, "As long as you are innovating and making yourself better, let's go ahead and work better together." Block is among the first Distinguished Architects at Red Hat. Distinguished Architects are senior-level technical contributors who've continued to advance in their careers working directly with customers and applying experience and knowledge of Red Hat technologies. We had a chance to chat with Block about his experience working with Red Hat customers and the innovation that architects can help bring to their organizations.

As you sit in a meeting room (virtual or in-person), take a moment to think through the perspectives, experiences and insights of those around you being brought to that meeting. We did just that and quickly realized the wealth of knowledge from our colleagues at the table from around the world, who were former financial services leaders. Our "bankers," as we call them, have a broad and deep understanding of financial services because they've experienced it first-hand.

We did eight releases of Mock. We moved Mock's wiki to GitHub Pages to allow indexing by search engines https://rpm-software-management.github.io/mock/ and created a Fedora-based Jekyll container for local documentation testing (https://github.com/praiskup/jekyll-github-pages-fedora-container).

The kernel team is working on final integration for kernel 5.16. This version was just recently released, and will arrive soon in Fedora. As a result, the Fedora kernel and QA teams have organized a test week from Sunday, January 23, 2022 through Sunday, January 29, 2022. Refer to the wiki page for links to the test images you'll need to participate. Read below for details.

Blockchains first came to light in 2008 as the architecture underpinning bitcoin, the best known and most widely held cryptocurrency. It's a truly brilliant architecture built on decades-old fundamental research in cryptography, distributed data, game theory and other advanced technologies. The blockchain's original vision was limited to enabling bitcoin users to transact directly with each other with no need for a financial institution or government agency to certify the validity of the transactions. But, like the Internet and other transformative technologies, blockchain has now transcended its original objectives. Blockchains are a kind of distributed ledger technologies (DLT), which also include non-blockchain DLTs. Over the past decade, an increasing number of people, including me, consider blockchains and DLTs as major next steps in the evolution of the Internet. In 2016 the World Economic Forum (WEF) named The Blockchain in its annual list of Top Ten Emerging Technologies citing its potential to fundamentally change the way markets and governments work. "Like the Internet, the blockchain is an open, global infrastructure upon which other technologies and applications can be built," said the WEF. "And like the Internet, it allows people to bypass traditional intermediaries in their dealings with each other, thereby lowering or even eliminating transaction costs."

Flathub and Flatpak packages are the future of Linux apps according to more people and GNOME are continuing to invest in it. They have some big plans to improve it too. Writing in a new blog post on the GNOME Foundation website, they went over a number of things and not just Flathub related but that's what we're going to focus on for this article. The plans actually sounds pretty good! Firstly, Flathub is going to gain a way to process and verify apps from first-party teams. As in, developers who directly publish their app and manage the Flatpak package process for Flathub. A way to actually properly distinguish official apps from community builds will be quite important for so many reasons (security, privacy and so on). Not only that but GNOME want to give developers a way to collect donations and subscriptions too, which is also important to help make it more sustainable. Sounds like it's possible a way will be added for developers to share some of the revenue with Flathub too, ensuring it too is sustainable.

Audiocasts/Shows: Hackaday Podcast, Linux From Scratch, Linux Mint 20.3 "Una" Xfce, and More

Proprietary Security: Windows and McAfee

A serious problem has been announced in Windows Server 2019 and Windows 10, with some versions vulnerable in their default configurations. The problem is in how Windows handles HTTP Trailer packets, which contain extra information at the end of normal HTTP transfers. There is a PoC available that demonstrates a crash. It appears that an additional information leak vulnerability would have to be combined with this one to produce a true exploit. This seems to be a different take on CVE-2021-31166, essentially exploiting the same weakness, and working around the incomplete fix. This issue was fixed in the January patch set for Windows, so make sure you're covered.

CISA has added four new vulnerabilities to its Known Exploited Vulnerabilities Catalog, based on evidence that threat actors are actively exploiting the vulnerabilities listed in the table below. These types of vulnerabilities are a frequent attack vector for malicious cyber actors of all types and pose significant risk to the federal enterprise.

McAfee has released McAfee Agent for Windows version 5.7.5, which addresses vulnerabilities CVE-2021-31854 and CVE-2022-0166. An attacker could exploit these vulnerabilities to take control of an affected system.

today's howtos