Ubuntu 21.04 is here
Submitted by Roy Schestowitz on Thursday 22nd of April 2021 01:18:08 PM
Filed under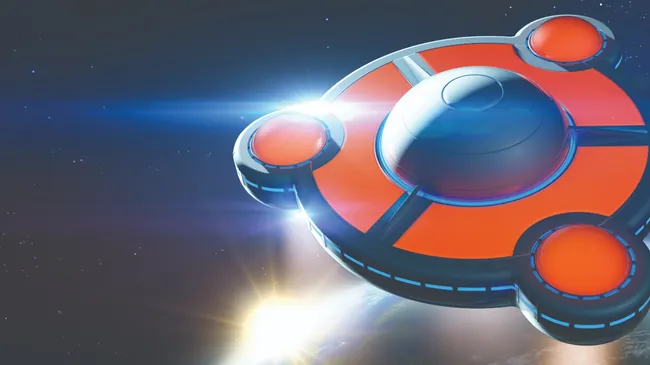 Today, Canonical released Ubuntu 21.04 with native Microsoft Active Directory integration, Wayland graphics by default, and a Flutter application development SDK. Separately, Canonical and Microsoft announced performance optimization and joint support for Microsoft SQL Server on Ubuntu.
"Native Active Directory integration and certified Microsoft SQL Server on Ubuntu are top priorities for our enterprise customers." said Mark Shuttleworth, CEO of Canonical. "For developers and innovators, Ubuntu 21.04 delivers Wayland and Flutter for smoother graphics and clean, beautiful, design-led cross-platform development."
Ubuntu has established itself as the enterprise engineering platform of choice, from the desktop to public cloud and microservices, with a wide range of corporate adopters in the finance, automotive, tech and government sectors.
"Canonical's desktop solutions are cost-effective, easy to manage at scale, and simple to integrate with enterprise systems. For our 100,000 police officers, Ubuntu is user-friendly, reliable, and delivers the requisite privacy and security without additional third-party solutions. Ubuntu is our operating system of choice" said Lt-Colonel Stéphane Dumond, French Gendarmerie Nationale.
Also: Ubuntu 21.04 is here, but don't get too excited
Canonical debuts new Ubuntu with Active Directory integration, support for SQL Server and Flutter
»
Printer-friendly version

60083 reads

PDF version
More in Tux Machines
Security Leftovers

Sysdig today added a Drift Control capability to its container security platform that makes it possible to lock down runtime environments. Daniella Pontes, senior manager for product marketing at Sysdig, says IT teams can now maintain immutable instances of runtimes in production environments that can't be modified. At the same time, Sysdig says it is partnering with Proofpoint to make threat intelligence feeds available to IT teams that have deployed its container security platform. The Sysdig container platform is built on Falco, an open source container runtime security platform that is being advanced under the auspices of the Cloud Native Computing Foundation (CNCF).

The software development life cycle is not a one-off process that software developers can implement in a linear form. Instead, there are phases of the SDLC that intertwine into many loops where thorough checks are carried out to ensure the proper outcome of the software. However, it's not just enough to loop through the phases of SDLC without the proper integration of security checks in each phase. So, what, then, makes a secure software development life cycle?

The US Cybersecurity and Infrastructure Security Agency (CISA) says a Linux vulnerability tracked as CVE-2021-4034 and PwnKit has been exploited in attacks. The flaw, which came to light in January, affects Polkit, a component designed for controlling system-wide privileges in Unix-like operating systems. Polkit is developed by Red Hat, but it's also used by other Linux distributions. PwnKit has been described as a memory corruption issue that can be exploited for privilege escalation — it allows any unprivileged local user to elevate permissions to root.

Raspberry Pi Restores Guitar Amp, Complete With Effects

Restoring old hardware is always more fun when you can throw in a Raspberry Pi. This project, created by maker and developer David Silverman, does just that, using a Pi to power an old Vox guitar amplifier. Not only does it work as an amplifier, it also has a few special effects thrown in to create custom sounds. This Pi-powered guitar amp system is housed inside the cabinet of an old Vox amplifier that, according to Silverman, is no longer working. A Pi 3B+ brings back the original functionality, with the help of a class D amplifier and some custom Python scripts created by Silverman himself. The case has been modified to house the Pi and features panels with port access, as well as knobs for the effects array. Also: Lilbits: Anbernic Win600 (handheld gaming PC), PineNote (Linux-friendly E Ink tablet), Firefox 102 and Chrome OS 103 - Liliputing

Help others find free software: Watch and share Escape to Freedom

"Escape to Freedom" is a new animated video from the Free Software Foundation (FSF), giving an introduction to the concepts behind software freedom: both what we gain by having it, and what rights are at stake. Join our lead freedom-seeker, Zara, as she learns the importance of free software, and guides herself through the labyrinth of challenges posed to her by contemporary digital society, which offers the tempting allure of convenience in exchange for important rights. In search of freedom, she learns how to seize control of her own seemingly predetermined narrative and helps others do the same -- taking the ladder that leads to digital liberation step by step.

vnlog 1.33 released

This is a minor release to the vnlog toolkit that adds a few convenience options to the vnl-filter tool.