Indie dev finds that Linux users generate more, better bug reports
Submitted by Roy Schestowitz on Sunday 24th of October 2021 11:29:23 PM
Filed under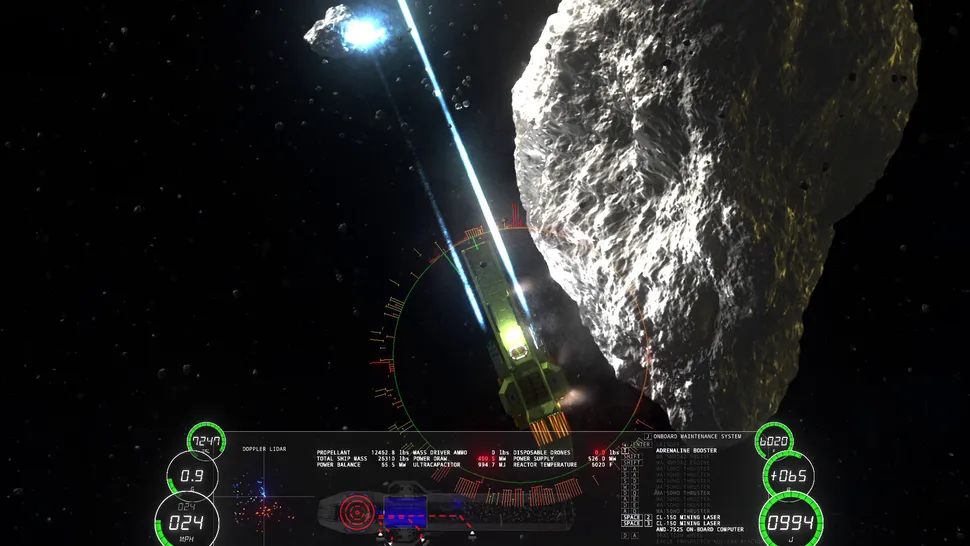 An indie developer has found an interesting observation: Though only 5.8% of his game's buyers were playing on Linux, they generated over 38% of the bug reports. Not because the Linux platform was buggier, either. Only 3 of the roughly 400 bug reports submitted by Linux users were platform specific, that is, would only happen on Linux.
The developer, posting as Koderski for developer Kodera Software on Reddit, makes indie game ΔV: Rings of Saturn—that's Delta V, or DV, for the non-rocket-science-literate. It's a hard science, physics-based space mining and piracy game that I quite like, personally, for its blend of playability that still honors the basics of spaceflight. If you quite like the space combat of, say, The Expanse, DV is a sim that might be for you.
Koderski says he's sold a little over 12,000 copies of his game, and about 700 of those were bought by Linux players.
"I got 1040 bug reports in total, out of which roughly 400 are made by Linux players," says Koderski's post. "That's one report per 11.5 users on average, and one report per 1.75 Linux players. That's right, an average Linux player will get you 650% more bug reports." Koderski's numbers are a limited sample size drawn from one person's experience, but tell a compelling story.
»
Printer-friendly version

3392 reads

PDF version
More in Tux Machines
Best Free and Open Source Alternatives to Apple Final Cut Pro

In 2020, Apple began the Apple silicon transition, using self-designed, 64-bit ARM-based Apple M1 processors on new Mac computers. Maybe it's the perfect time to move away from the proprietary world of Apple, and embrace the open source Linux scene. Final Cut Pro is a commercial proprietary video editing application which lets users log and transfer video, edit, process the video, and output to a wide variety of formats. What are the best free and open source alternatives?

Open source photo processing with Darktable

It's hard to say how good photographs happen. You have to be in the right place at just the right moment. You have to have a camera at the ready and an eye for composition. And that's just the part that happens in the camera. There's a whole other stage to great photography that many people don't think about. It used to happen with lights and chemicals in a darkroom, but with today's digital tools, post-production happens in darkroom software. One of the best photo processors is Darktable, and I wrote an intro to Darktable article back in 2016. It's been five years since that article, so I thought I'd revisit the application to write about one of its advanced features: masks. Darktable hasn't changed much since I originally wrote about it, which to my mind, is one of the hallmarks of a truly great application. A consistent interface and continued great performance is all one can ask of software, and Darktable remains familiar and powerful. If you're new to Darktable, read my introductory article to learn the basics.

What's the Difference Between Git Switch and Checkout?

When you start learning and using Git, you'll come across the common situation where you have to change branches. And here, things could become a bit confusing for you. If you look for how to switch branches in git, you'll come across some examples where git switch is used and some examples where git checkout is used. So, what's the difference between git switch and git checkout? If both can be used for switching branches, why are there two commands for the same purpose? Let me explain.

Android Leftovers