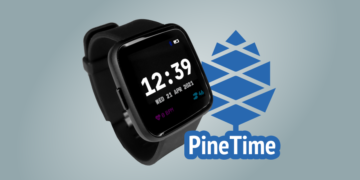 The PineTime is a free and open source smartwatch capable of running custom-built open operating systems. It's available from the Pine64 Store for $27.
Pine64's PineTime is an interesting smartwatch with equally interesting software surrounded it. It would be a good companion for not only your PinePhone but also for your favorite devices – any phone, tablet, or even PC.
Above all, PineTime is a very inexpensive smartwatch especially compared to the competition. If you were on a budget but still want something cool, this can do the job.
[2]